Laboratory of the Institute for Medical Psychology
In our modern wetlab we offer analysis of the following parameters from blood and/or saliva samples:
cortisol from saliva via ELISA
alpha-amylase from saliva via enzyme kinetics
testosterone from blood (ELISA) or saliva (luminescence)
progesterone from blood (ELISA) or saliva (luminescence)
estradiol from blood (ELISA) or saliva (luminescence)
oxytocin from blood or saliva via ELISA
Every analysis includes standard measures to ensure quality such as double measurements, repeating the measurement of any values with unacceptable CVs, and storing the samples at -80°C for the duration of the analyses. For external quality control, we regularly participate in round robin tests.
Beyond performing analyses, we are happy to advise you regarding methodical and practical aspects of your studies, whether regarding planning and preparation, the exact execution of the study, or the follow-up processing of your results.
If you are interested in having our laboratory perform analyses for you, please contact the corresponding contact person. You will receive an individual offer from us, depending on the information you provide. You can download our request form as a PDF below.
We look forward to hearing from you!
In our laboratory, we only perform analyses for research projects. Unfortunately, we cannot perform analyses for diagnostic or other purposes.
Ansprechpartner/-innen
For analysis of alpha-amylase and cortisol: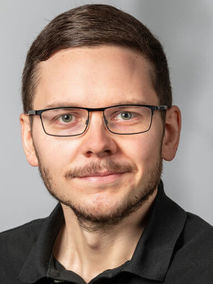 Postdoc (Institute for Psychosocial Medicine)
Research associate (Institute for Psychosocial Medicine)
Laboratory Director (Institute for Psychosocial Medicine)

For analysis of testosterone, progesterone, estradiol and oxytocin:
Doctoral student (Institute for Psychosocial Medicine)
Research associate (Institute for Psychosocial Medicine)
Laboratory management (Institute for Psychosocial Medicine)