Translationale Pankreasforschung im EPZ-Forschungslabor

Trotz großer Fortschritte in der chirurgischen Therapie bleibt die Prognose des Pankreaskarzinoms weiterhin limitiert. Gründe hierfür sind einerseits eine oft späte Diagnosestellung und andererseits die angesichts der aggressiven Tumorbiologie des Pankreaskarzinoms mit früher Metastasierung oft unzureichende Wirksamkeit der aktuell verfügbaren systemischen Therapieoptionen (insbesondere Chemotherapie). Eine fundamentale Verbesserung der Prognose von Patienten mit Pankreaskarzinom ist daher nur durch eine frühere Erkennung und eine effektivere systemische Therapie möglich.
Das Team des Forschungslabors des EPZ beschäftigt sich seit langem mit translationaler Forschung zum Pankreaskarzinom. Zentraler Bestandteil des EPZ-Forschungslabors ist die EPZ-Biobank, in der nach entsprechender Information und Einwilligung der Patienten Gewebeproben aus Operationspräparaten und Blutproben gespeichert werden. Die EPZ-Biobank liefert somit die Basis für die patientennahe translationale Pankreasforschung.
Die im EPZ-Forschungslabor angesiedelten Arbeitsgruppen (siehe linke Seite) haben zum Ziel, die molekularen Mechanismen der Entstehung und des Fortschreitens des Pankreaskarzinoms aufzuklären und daraus neue Möglichkeiten zur frühzeitigen Diagnostik und zur Therapie des Pankreaskarzinoms abzuleiten.
Das EPZ-Forschungslabor ist wichtiger Bestandteil der Sektion Pankreaskarzinomforschung , kooperiert eng mit den anderen Arbeitsgruppen der Sektion und ist durch zahlreiche Kooperationen mit Partnern in Heidelberg selbst, mit nationalen und internationalen Partnern sehr gut vernetzt. Ein wichtiges Ziel des EPZ-Forschungslabor ist es, ein günstiges Umfeld für die wissenschaftliche Arbeit und Ausbildung von Doktoranden, jungen wissenschaftlichen Mitarbeitern und Gastwissenschaftlern zu bieten.
Leitung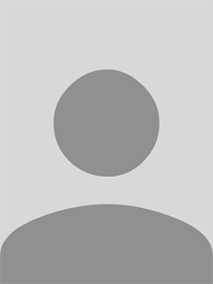 Laborleitung
Laboratory Director (Translationale Pankreasforschung und EPZ-Forschungslabor)
Head of the Institute (EPZ-Biobank)
Research Group Leader (AG Integrative Oncology Group)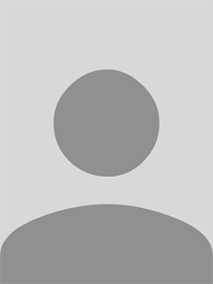 Mitarbeiter
Research Fellow
Dr. sc. hum. Miriam Schenk
Wissenschaftliche Doktorarbeiten
Wir bieten regelmäßig experimentelle Doktorarbeiten zu neuen Themen aus dem Bereich translationale Pankreasforschung an. Durch das Arbeitsumfeld und die Personalstruktur im EPZ können wir eine umfassende Betreuung durch Biologen, Chemiker und Mediziner sowie die praktische Anleitung und Unterstützung durch erfahrende technische Mitarbeiter gewährleisten. Durch Teilnahme und Vorstellung der eigenen Ergebnisse bei regelmäßigen "Work in Progress"-Meetings im Rahmen der Sektion Pankreaskarzinomforschung werden wissenschaftliches Denken, Kommunikation und Interaktion gefördert und der Fortgang der wissenschaftlichen Projekte evaluiert und unterstützt.

Für konkrete Informationen bezüglich aktuell angebotener Arbeiten nehmen Sie bitte mit uns Kontakt auf.

We support activities of Elective Track "Interdisciplinary Oncology" (Czerny Society) of Medical Faculty, University of Heidelberg. To register for our workshops and practical trainings, please contact Patricia Zimmermann.
Ausgewählte Publikationen
Strobel O, Hinz U, Gluth A, Hank T, Hackert T, Bergmann F, Werner J, Büchler MW. Pancreatic Adenocarcinoma: Number of Positive Nodes Allows to Distinguish Several N Categories. Ann Surg. 2015 May;261(5):961-9

Strobel O, Rosow DE, Rakhlin EY, Lauwers GY, Trainor AG, Fernández-del Castillo C, Warshaw AL, Thayer SP. Pancreatic duct glands are specialized ductal compartments that react to chronic injury and mediate Shh-induced metaplasia. Gastroenterology 2010; 138:1166-1177 (Editorial: 823-825, Selected Summary: 797-798).

Angelova AL, Grekova SP, Heller A, Kuhlmann O, Soyka E, Giese T, Aprahamian M, Bour G, Ruffer S, Cziepluch C, Daeffler L, Rommelaere J, Werner J, Raykov Z and Giese NA (2014) Complementary Induction of Immunogenic Cell Death by Oncolytic Parvovirus H-1PV and Gemcitabine in Pancreatic Cancer. J Virol 88: 5263-5276.

Felix K, Hauck O, Fritz S, Hinz U, Schnölzer M, Kempf T, Warnken U. Michel A, Pawlita M, Werner J. Serum protein signatures differentiating autoimmune pancreatitis versus pancreatic cancer. PLoS One, 2013 8(12).

Muller S, Raulefs S, Bruns P, Afonso-Grunz F, Plotner A, Thermann R, Jager C, Schlitter AM, Kong B, Regel I, Roth WK, Rotter B, Hoffmeier K, Kahl G, Koch I, Theis FJ, Kleeff J, Winter P, and Michalski CW. Next-generation sequencing reveals novel differentially regulated mRNAs, lncRNAs, miRNAs, sdRNAs and a piRNA in pancreatic cancer. Mol Cancer 2015; 14: 94.

Hackert T, Tjaden C, Muller S, Hinz U, Hartwig W, Strobel O, Fritz S, Schmied B, Büchler MW, and Werner J. Extrapancreatic malignancies in patients with pancreatic cancer: epidemiology and clinical consequences. Pancreas 2012; 41: 212-217.