Genetic Clinic (Out-Patient Care)
Head: Prof. Dr. Dr. med. Ute Moog
All medical services of the Institute of Human Genetics are rendered by the physicians of the "Genetische Poliklinik". Our services are as follows:
Genetic counselling, which is available to all persons who are either suffering from an innate malformation, handicap or genetically induced disease, or who fear that they or their offspring might be concerned.
Consiliar services within the University Hospitals in Heidelberg as well as other hospitals, clinics, social-paediatric centres and other medical facilities.
Post-mortal genetic expertise.
Presently, the "Genetische Poliklinik" employs three physicians specializing in human medical services, three physicians in specialization training, two social workers and four employees in the secretarial/administration section as well as in the out-patient registration.
Leiterin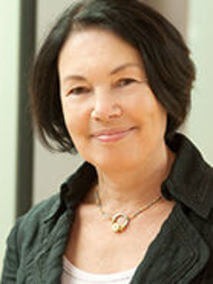 Prof. Dr. Dr. med. Ute Moog
Focus
Genetische Poliklinik
Die ärztlichen Leistungen des Instituts für Humangenetik werden von der Genetischen Poliklinik aus erbracht. Sie umfassen:
Genetische Beratung, die allen Personen offen steht, die eine angeborene Fehlbildung, Behinderung oder genetisch bedingte Erkrankung haben oder für sich oder ihre Nachkommen befürchten.
Konsilleistungen im Universitätsklinikum Heidelberg und anderen Kliniken, Krankenhäusern, sozialpädiatrischen Zentren und anderen ärztlichen Einrichtungen.
Postmortale klinisch-genetische Begutachtungen.
In der Genetischen Poliklinik sind aktuell fünf Fachärztinnen und -ärzte für Humangenetik, vier Ärztinnen und Ärzte in der Facharztausbildungen, eine Sozialarbeiterin sowie sieben Mitarbeiterinnen in Sekretariat, Ambulanz und Verwaltung tätig.
Outpatient Clinic of the Institute of Human Genetics

Im Neuenheimer Feld 440
69120 Heidelberg
Tel. 06221 56-5081
Appointments: Tel. 06221 56-5087

3D-Gebäudeplan
Anfahrtsplan