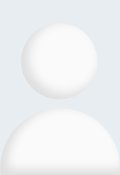 Arbeitsgruppe Adaptive Immuntherapie
Leiter

Niels Halama, Dr. med.
contact:
E-Mail: Niels.Halama@med.uni-heidelberg.de
Tel: +49 6221 56-38397
Curriculum vitae

Main Research
Our group is focusing on immunotherapy of solid tumors and therefore distributed over the Department of Medical Oncology, the National Center for Tumor Diseases, the BIOQUANT and the Institute of Immunology in Heidelberg, Germany.

The main interest is in tissue processing workflows and technologies using whole slide image processing/quantification coupled with multiplex protein quantification to address basic scientific questions. These workflows and technologies are being applied in translational projects with implementation in clinical trials. A highly multi-disciplinary team of medical oncologists, biologists, physicists, computer scientists is working on the generation of novel diagnostic and therapeutic approaches. Technological developments range from high-throughput immunological tissue analytics and bioinformatical approaches to analyze complex data sets to the successful conduct of early phase clinical trials. An immunological focus is especially on the innate immune system and how to harness its powers against cancer. Fully human model systems have been pioneered in this lab and offer new avenues in immunotherapy development. Bridging effectively the gap from bench to patients by seamlessly integrating these different fields for rapid clinical developments is a clear goal in these efforts. Within the Institute of Immunology the overlapping interests lie in the scientific area of inflammation (Prof. Meuer, Dr. Schröder-Braunstein) and T-cell activation (Prof. Samstag).
Publication
1: Berthel A, Zoernig I, Valous NA, Kahlert C, Klupp F, Ulrich A, Weitz J, Jaeger D, Halama N. Detailed resolution analysis reveals spatial T cell heterogeneity in
the invasive margin of colorectal cancer liver metastases associated with improved survival. Oncoimmunology. 2017 Feb 23;6(3):e1286436. doi: 10.1080/2162402X.2017.1286436. eCollection 2017. PubMed PMID: 28405518; PubMed Central PMCID: PMC5384380.

2: Fricke F, Lee J, Michalak M, Warnken U, Hausser I, Suarez-Carmona M, Halama N, Schnölzer M, Kopitz J, Gebert J. TGFBR2-dependent alterations of exosomal cargo
and functions in DNA mismatch repair-deficient HCT116 colorectal cancer cells. Cell Commun Signal. 2017 Apr 4;15(1):14. doi: 10.1186/s12964-017-0169-y. PubMed
PMID: 28376875; PubMed Central PMCID: PMC5379773.

3: Rojas-Moraleda R, Xiong W, Halama N, Breitkopf-Heinlein K, Dooley S, Salinas L, Heermann DW, Valous NA. Robust detection and segmentation of cell nuclei in
biomedical images based on a computational topology framework. Med Image Anal. 2017 May;38:90-103. doi: 10.1016/j.media.2017.02.009. Epub 2017 Mar 6. PubMed
PMID: 28314191.

4: Rusakiewicz S, Perier A, Semeraro M, Pitt JM, Pogge von Strandmann E, Reiners KS, Aspeslagh S, Pipéroglou C, Vély F, Ivagnes A, Jegou S, Halama N, Chaigneau L,
Validire P, Christidis C, Perniceni T, Landi B, Berger A, Isambert N, Domont J, Bonvalot S, Terrier P, Adam J, Coindre JM, Emile JF, Poirier-Colame V, Chaba K,
Rocha B, Caignard A, Toubert A, Enot D, Koch J, Marabelle A, Lambert M, Caillat-Zucman S, Leyvraz S, Auclair C, Vivier E, Eggermont A, Borg C, Blay JY,
Le Cesne A, Mir O, Zitvogel L. NKp30 isoforms and NKp30 ligands are predictive biomarkers of response to imatinib mesylate in metastatic GIST patients.
Oncoimmunology. 2016 Apr 25;6(1):e1137418. doi: 10.1080/2162402X.2015.1137418. eCollection 2017. PubMed PMID: 28197361; PubMed Central PMCID: PMC5283614.

5: Poschke I, Faryna M, Bergmann F, Flossdorf M, Lauenstein C, Hermes J, Hinz U, Hank T, Ehrenberg R, Volkmar M, Loewer M, Glimm H, Hackert T, Sprick MR, Höfer T,
Trumpp A, Halama N, Hassel JC, Strobel O, Büchler M, Sahin U, Offringa R. Identification of a tumor-reactive T-cell repertoire in the immune infiltrate of
patients with resectable pancreatic ductal adenocarcinoma. Oncoimmunology. 2016 Oct 7;5(12):e1240859. doi: 10.1080/2162402X.2016.1240859. eCollection 2016.
PubMed PMID: 28123878; PubMed Central PMCID: PMC5215250.

6: Koşaloğlu Z, Zörnig I, Halama N, Kaiser I, Buchhalter I, Grabe N, Eils R, Schlesner M, Califano A, Jäger D. Identification of immunotherapeutic targets by
genomic profiling of rectal NET metastases. Oncoimmunology. 2016 Jul 22;5(11):e1213931. doi: 10.1080/2162402X.2016.1213931. eCollection 2016. PubMed
PMID: 27999735; PubMed Central PMCID: PMC5139646.

7: Kosaloglu Z, Bitzer J, Halama N, Huang Z, Zapatka M, Schneeweiss A, Jäger D, Zörnig I. In silico SNP analysis of the breast cancer antigen NY-BR-1. BMC
Cancer. 2016 Nov 18;16(1):901. PubMed PMID: 27863482; PubMed Central PMCID: PMC5116164.

8: Klupp F, Neumann L, Kahlert C, Diers J, Halama N, Franz C, Schmidt T, Koch M, Weitz J, Schneider M, Ulrich A. Serum MMP7, MMP10 and MMP12 level as negative
prognostic markers in colon cancer patients. BMC Cancer. 2016 Jul 18;16:494. doi: 10.1186/s12885-016-2515-7. PubMed PMID: 27431388; PubMed Central PMCID:
PMC4950722.

9: Valous NA, Lahrmann B, Halama N, Bergmann F, Jäger D, Grabe N. Spatial intratumoral heterogeneity of proliferation in immunohistochemical images of
solid tumors. Med Phys. 2016 Jun;43(6):2936. doi: 10.1118/1.4949003. PubMed PMID: 27277043.

10: Jäger D, Halama N, Zörnig I, Klug P, Krauss J, Haag GM. Immunotherapy of Colorectal Cancer. Oncol Res Treat. 2016;39(6):346-50. doi: 10.1159/000446713.
Epub 2016 May 25. Review. PubMed PMID: 27259331.

11: Halama N, Zoernig I, Berthel A, Kahlert C, Klupp F, Suarez-Carmona M, Suetterlin T, Brand K, Krauss J, Lasitschka F, Lerchl T, Luckner-Minden C, Ulrich
A, Koch M, Weitz J, Schneider M, Buechler MW, Zitvogel L, Herrmann T, Benner A, Kunz C, Luecke S, Springfeld C, Grabe N, Falk CS, Jaeger D. Tumoral Immune Cell
Exploitation in Colorectal Cancer Metastases Can Be Targeted Effectively by Anti-CCR5 Therapy in Cancer Patients. Cancer Cell. 2016 Apr 11;29(4):587-601.
doi: 10.1016/j.ccell.2016.03.005. PubMed PMID: 27070705.

12: Moehler M, Delic M, Goepfert K, Aust D, Grabsch HI, Halama N, Heinrich B, Julie C, Lordick F, Lutz MP, Mauer M, Alsina Maqueda M, Schild H, Schimanski CC,
Wagner AD, Roth A, Ducreux M. Immunotherapy in gastrointestinal cancer: Recent results, current studies and future perspectives. Eur J Cancer. 2016
May;59:160-70. doi: 10.1016/j.ejca.2016.02.020. Epub 2016 Mar 31. Review. PubMed PMID: 27039171.