Research Group Dietrich
To continuously improve the treatment and care of our patients, we are actively engaged in translational research - the application of the latest research findings in clinical practice. Our goal is the personalized therapy of patients with lymphomas and leukemias based on an improved biological understanding of the underlying disease.
Using a systems medicine approach, we characterize tumor cells with respect to their molecular characteristics and drug response.
In this way, we optimize the allocation of the best possible therapy for patients with lymphoma and leukemia diseases and explore resistance mechanisms to develop even more effective therapies.
The team of the Research Group Dietrich
Head of group
Prof. Dr. med. Sascha Dietrich
Head of research group (Research Group Dietrich)

Research Fellow
Peter-Martin Bruch
Understanding correlations - improving therapies
In order to detect diseases earlier or to predict the course of diseases more reliably, we conduct studies that enable an understanding of the genetic correlations.
With this knowledge gain, we can already provide forward-looking approaches for prevention, diagnosis and therapy that will benefit patients.
"Studying tumor cells at different biological levels reveals the influence of genetic factors on drug response and helps identify resistance mechanisms."
Prof. Dr. med. Sascha Dietrich
Further projects
In further projects, we investigate the heterogeneity that prevails in lymphomas and define the influence of the different subgroups on the therapy response.
It is becoming apparent that precise knowledge of the individual structure of a tumour is crucial for the best possible personalised therapy.
"Functionally distinct subgroups of a tumor may have different resistance profiles, preventing a sustained therapeutic response."
Tobias Roider, MD
Our networks - bundled expertise
---
We are part of various national and international networks with the aim of developing the most promising therapy for the respective patient.
The research location Heidelberg is characterised by the bundling of the expertise of top oncological centres that work hand in hand to research the entire spectrum of molecular biology.
Centre for Personalised Medicine
Heidelberg University Hospital is one of four centres for Personalised Medicine (ZPM) that have joined together to form a regional care network for innovative study activities. Common quality standards and coordinated diagnostic methods are the basis for making Personalised Medicine available to as many patients as possible.
Our experts from various disciplines are researching the application of individual treatment concepts for patients with advanced cancers across locations.
European Molecular Biology Laboratory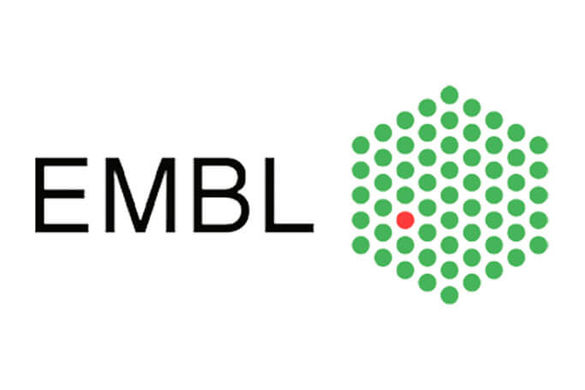 The main laboratory of the European Molecular Biology Laboratory (EMBL) is located in Heidelberg. It is one of the best-known biological research laboratories in the world and brings together 85 independent European research groups conducting molecular biology research at the highest level.
We have a research group working closely with the laboratory on systemic medicine research into cancer drugs. Learn more about our current research project here.
2021
Roider, Int J Cancer, 2021: https://pubmed.ncbi.nlm.nih.gov/32638373/
2020
Roider, Nat Cell Biol, 2020: https://pubmed.ncbi.nlm.nih.gov/32541878/
Liebers, Leukemia, 2020: https://pubmed.ncbi.nlm.nih.gov/31740808/
2017
Drug-perturbation-based stratification of blood cancer.
Dietrich S, Oleś M, Lu J, Sellner L, Anders S, Velten B, Wu B, Hüllein J, da Silva Liberio M, Walther T, Wagner L, Rabe S, Ghidelli-Disse S, Bantscheff M, Oleś AK, Słabicki M, Mock A, Oakes CC, Wang S, Oppermann S, Lukas M, Kim V, Sill M, Benner A, Jauch A, Sutton LA, Young E, Rosenquist R, Liu X, Jethwa A, Lee KS, Lewis J, Putzker K, Lutz C, Rossi D, Mokhir A, Oellerich T, Zirlik K, Herling M, Nguyen-Khac F, Plass C, Andersson E, Mustjoki S, von Kalle C, Ho AD, Hensel M, Dürig J, Ringshausen I, Zapatka M, Huber W, Zenz T.
J Clin Invest. 2018 Jan 2;128(1):427-445. doi: 10.1172/JCI93801. Epub 2017 Dec 11.PMID:29227286
Multi-Omics factor analysis disentangles heterogeneity in blood cancer
Ricard Argelaguet, Britta Velten, Damien Arnol, Sascha Dietrich, Thorsten Zenz, John C. Marioni, Florian Buettner, Wolfgang Huber, Oliver Stegle
bioRxiv beta Nov. 10, 2017 doi.org/10.1101/217554
2016
BRAF inhibition in hairy cell leukemia with low-dose vemurafenib.
Dietrich S, Pircher A, Endris V, Peyrade F, Wendtner CM, Follows GA, Hüllein J, Jethwa A, Ellert E, Walther T, Liu X, Dyer MJ, Elter T, Brummer T, Zeiser R, Hermann M, Herold M, Weichert W, Dearden C, Haferlach T, Seiffert M, Hallek M, von Kalle C, Ho AD, Gaehler A, Andrulis M, Steurer M, Zenz T.
Blood. 2016 Jun 9;127(23):2847-55. doi: 10.1182/blood-2015-11-680074.
PMID: 26941398
2015
Recurrent CDKN1B (p27) mutations in hairy cell leukemia.
Dietrich S, Hüllein J, Lee SC, Hutter B, Gonzalez D, Jayne S, Dyer MJ, Oleś M, Else M, Liu X, Słabicki M, Wu B, Troussard X, Dürig J, Andrulis M, Dearden C, von Kalle C, Granzow M, Jauch A, Fröhling S, Huber W, Meggendorfer M, Haferlach T, Ho AD, Richter D, Brors B, Glimm H, Matutes E, Abdel Wahab O, Zenz T.
Blood. 2015 Aug 20;126(8):1005-8. doi: 10.1182/blood-2015-04-643361.
PMID: 26065650
Orchestrating high-throughput genomic analysis with Bioconductor.
Huber W, Carey VJ, Gentleman R, Anders S, Carlson M, Carvalho BS, Bravo HC, Davis S, Gatto L, Girke T, Gottardo R, Hahne F, Hansen KD, Irizarry RA, Lawrence M, Love MI, MacDonald J, Obenchain V, Oleś AK, Pagès H, Reyes A, Shannon P, Smyth GK, Tenenbaum D, Waldron L, Morgan M.
Nat Methods. 2015 Feb;12(2):115-21. doi: 10.1038/nmeth.3252. Review.
PMID: 25633503
2013
Continued response off treatment after BRAF inhibition in refractory hairy cell leukemia.
Dietrich S, Hüllein J, Hundemer M, Lehners N, Jethwa A, Capper D, Acker T, Garvalov BK, Andrulis M, Blume C, Schulte C, Mandel T, Meissner J, Fröhling S, von Kalle C, Glimm H, Ho AD, Zenz T.
J Clin Oncol. 2013 Jul 1;31(19):e300-3. doi: 10.1200/JCO.2012.45.9495. No abstract available.
PMID:23690412
2012
BRAF inhibition in refractory hairy-cell leukemia.
Dietrich S, Glimm H, Andrulis M, von Kalle C, Ho AD, Zenz T.
N Engl J Med. 2012 May 24;366(21):2038-40. doi: 10.1056/NEJMc1202124.
PMID:22621641