Workshop Analysis of adverse events in the context of estimands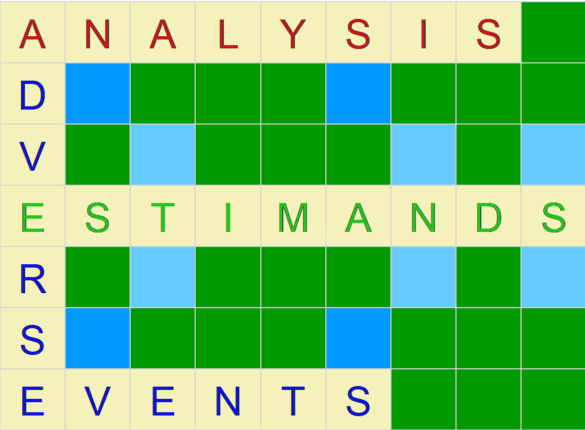 am 16. März 2020
in Heidelberg - FÄLLT LEIDER AUS!!!
In diesem von der gmds und der IBS-DR unterstützten Workshop, der gemeinsam von der AG Therapeutische Forschung und der AG Pharmazeutische Forschung durchgeführt wird, werden aktuelle Methoden zur Auswertung unerwünschter Ereignisse vorgestellt. Deren Auswertung unter Einsatz der Software R wird in Übungen illustriert, und die Ansätze werden aus Zulassungs- und Nutzenbewertungs-Sicht diskutiert.
Programm und Flyer finden Sie hier.
Die Teilnahme ist für gmds- und IBS-DR-Mitglieder kostenlos, für Nicht-Mitglieder wird eine Gebühr von € 100,- erhoben.
Die maximale Teilnehmerzahl ist erreicht. Sie können sich hier für die Warteliste registrieren.
Die Teilnehmerzahl ist begrenzt. Falls die Teilnehmerzahl zu gering ist oder ein anderer wichtiger Grund vorliegt, haben die Organisatoren der Veranstaltung das Recht, den Workshop abzusagen oder zu verschieben oder auch das Programm zu ändern. Weitere Ansprüche, insbesondere die Erstattung von Reise- und Übernachtungskosten sowie für entstandenen Arbeitsausfall, bestehen nicht.
Stornierungsbedingungen:
Bis zwei Wochen vor Beginn der Veranstaltung ist eine Stornierung kostenfrei. Bei späteren Absagen ist die volle Gebühr zu zahlen, wenn nicht ein Ersatzteilnehmer benannt wird. Im Falle einer Stornierung durch die GMDS und die IBS-DR werden gezahlte Gebühren in voller Höhe zurückerstattet.