Forschungsgruppe Dr. med. Johanna Zemva
Mechanisms and Function of Metabolic Stress induced Hormesis
Hormetic effects, meaning that low levels of a toxic substance can have positive effects on an organism, have been proven for a variety of substances, including radiation or reactive oxygen species (ROS). Lately, we were able to show that the reactive dicarbonyl methylglyoxal (MG), which is formed non-enzymatically during glycolysis, can also exert a hormetic response leading to increased resistance towards toxic levels of MG but also ROS. This increased resistance is achieved by up-regulation of detoxifying enzymes but also of the protein quality control system, including heatshock protein 70 (Hsp70). Pharmacological induction of Hsp70 in diabetic mice leads to reduction of hyposensitivity in case of diabetic neuropathy. Furthermore, we found that Hsp70 expression levels are reduced in patients with diabetic nephropathy. First data also suggest, that Hsp70 plasma levels can serve as a prognostic marker for the development of diabetic nephropathy in type 2 diabetes.
Our group highly aims for a translational approach, using observations from model organisms as a basis for human intervention studies. Vice versa we use our data obtained in patients with diabetic complications as starting point to understand the underlying mechanisms in the in vitro system.
The project (C07) is part of the research consortium funded by the DFG (CRC 1118).
Watch this youtube video to learn more about MG-driven hormesis.
If you suffer from type 2 diabetes and are interested in participating in one of our interventional or observational studies, please visit the webpage of our study ambulance.

We encourage gender equality and diversity in clinical research and medicine. If you want to learn more about our aims and former events please visit our webpage at the SFB or at Conference Central.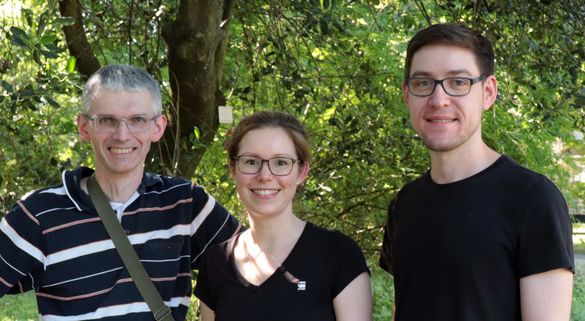 Gruppenleiterin
Doktorand
Techn. Assistent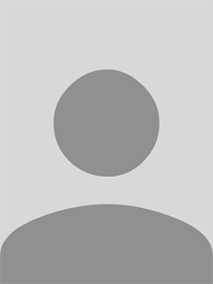 Technical assistant (Klinik für Endokrinologie, Diabetologie, Stoffwechsel und Klinische Chemie)

---
Publikationen
Zemva J, Pfaff D, Groener JB, Fleming T, Herzig S, Teleman A, Nawroth PP, Tyedmers J (2018) Effects of the Reactive Metabolite Methylglyoxal on Cellular Signalling, Insulin Action and Metabolism – What We Know in Mammals and What We Can Learn From Yeast. Exp Clin Endocrinol Diabetes. doi: 10.1055/s-0043-122382. [Epub ahead of print]
Zemva J, Fink CA, Fleming TH, Schmidt L, Loft A, Herzig S, Knieß RA, Mayer M, Bukau B, Nawroth PP, Tyedmers J (2017) Hormesis enables cells to handle accumulating toxic metabolites during increased energy flux. Redox Biol 13:674-686.
Groener JB, Oikonomou D, Cheko R, Kender Z, Zemva J, Kihm L, Muckenthaler M, Peters V, Fleming T, Kopf S, Nawroth PP (2017) Methylglyoxal and Advanced Glycation End Products in Patients with Diabetes - What We Know so Far and the Missing Links. Exp Clin Endocrinol Diabetes doi: 10.1055/s-0043-106443. [Epub ahead of print]
Morgenstern J, Katz S, Krebs-Haupenthal J, Chen J, Saadatmand A, Cortizo FG, Moraru A, Zemva J, Campos MC, Teleman A, Backs J, Nawroth P, Fleming T. Phosphorylation of T107 by CamKIIδ Regulates the Detoxification Efficiency and Proteomic Integrity of Glyoxalase 1. Cell Rep. 2020 Sep 22;32(12):108160. doi: 10.1016/j.celrep.2020.108160. PMID: 32966793.
Weigand T, Colbatzky F, Pfeffer T, Garbade SF, Klingbeil K, Colbatzky F, Becker M, Zemva J, Bulkescher R, Schürfeld R, Thiel C, Volk N, Reuss D, Hoffmann GF, Freichel M, Hecker M, Poth T, Fleming T, Poschet G, Schmitt CP, Peters V. A Global Cndp1-Knock-Out Selectively Increases Renal Carnosine and Anserine Concentrations in an Age- and Gender-Specific Manner in Mice. Int J Mol Sci. 2020 Jul 10;21(14):4887. doi: 10.3390/ijms21144887. PMID: 32664451; PMCID: PMC7402351.
Groener JB, Gelen D, Mogler C, Herpel E, Toth C, Kender Z, Peichl M, Haufe S, Haberkorn U, Sulaj A, Zemva J, Kopf S, Nawroth PP, Brune M, Rudofsky G. BRAF V600E and Retinoic Acid in Radioiodine-Refractory Papillary Thyroid Cancer. Horm Metab Res. 2019 Jan;51(1):69-75. doi: 10.1055/a-0765-9078. Epub 2018 Nov 5. PMID: 30396219.
Schmitt FCF, Salgado E, Friebe J, Schmoch T, Uhle F, Fleming T, Zemva J, Kihm L, Nusshag C, Morath C, Zeier M, Bruckner T, Mehrabi A, Nawroth PP, Weigand MA, Hofer S, Brenner T. Cell cycle arrest and cell death correlate with the extent of ischaemia and reperfusion injury in patients following kidney transplantation - results of an observational pilot study. Transpl Int. 2018 Jul;31(7):751-760. doi: 10.1111/tri.13148. Epub 2018 Mar 30. PMID: 29505681.
Sulaj A, Zemva J, Zech U, Woehning A, Brune M, Rudofsky G, Nawroth PP, Fleming T, von Bauer R. The effect of lifestyle intervention in obesity on the soluble form of activated leukocyte cell adhesion molecule. BMC Endocr Disord. 2016 Oct 13;16(1):56. doi: 10.1186/s12902-016-0138-2. PMID: 27737658; PMCID: PMC5064930.