AG Innate immunity in cardiovascular disease
AG DAS (ANGEBORENE) IMMUNSYSTEM BEI KARDIOVASKULÄREN ERKRANKUNGEN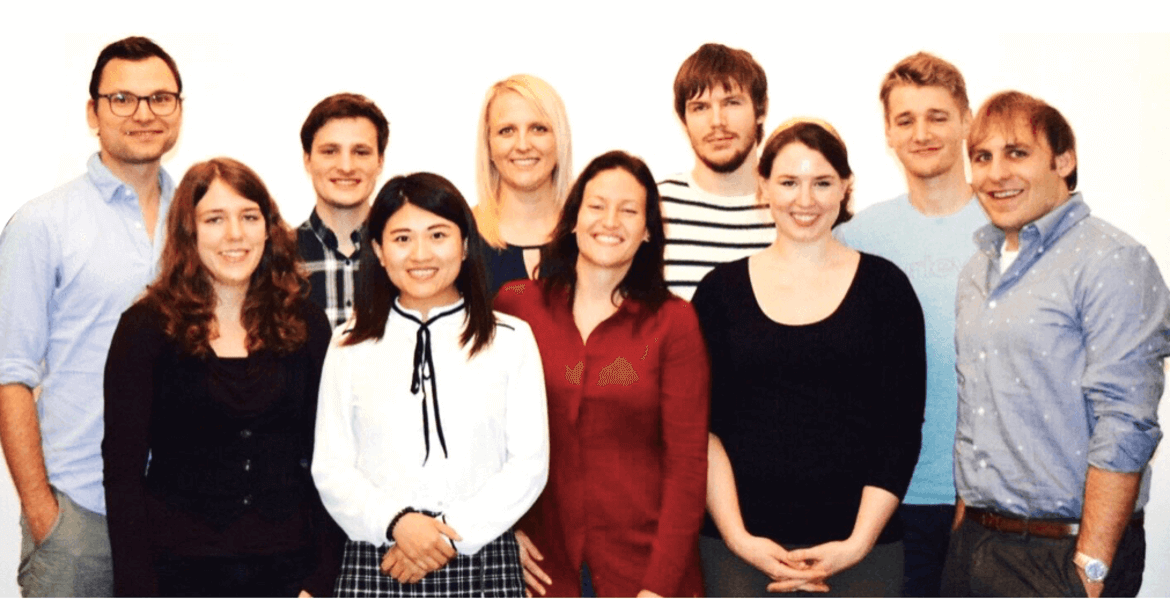 Wissenschaftlicher Schwerpunkt
Entzündungsvorgänge spielen eine zentrale Rolle bei der Progression von kardiovaskulären Erkrankungen. Monozyten (Ly6C+/++ in der Maus und CD14+ CD16+/- beim Menschen) und Makrophagen sind als zelluläre Komponenten des angeborenen Immunsystems essentiell an Entzündungsprozessen beteiligt und korrelieren mit der Entwicklung der linksventrikulären (Dys-)Funktion nach einem Myokardinfarkt. In unserer Arbeitsgruppe untersuchen wir die Aktivierung, Quelle, Kinetik und Funktion dieser Zellen. Ziel ist es, neue Therapieansätze zu entwickeln, die spezifische Aspekte der inflammatorischen Reaktion selektiv beeinflusst und so die Heilung bei kardiovaskulären Erkrankungen verbessert.
Wissenschaftliche Methoden
Unsere Fragestellungen untersuchen wir an etablierten Modellen in der Maus (wie z.B. permanenter Koronarligatur oder Experimenteller Autoimmunmyokarditis), im Zebrafisch (experimenteller Myokardinfarkt) und in humanen Proben. Methodisch wenden wir eine große Bandbreite an molekularbiologischen und immunologischen Techniken an, mit einem besonderen Augenmerk auf durchflusszytometrischen Analysen (FACS).
Ausgewählte Publikationen
Leuschner F, Courties G, Dutta P, Mortensen LJ, Gorbatov R, Sena B, Novobrantseva TI, Borodovsky A, Fitzgerald K, Koteliansky V, Iwamoto Y, Bohlender M, Meyer S, Lasitschka F, Meder B, Katus HA, Lin C, Libby P, Swirski FK, Anderson DG, Weissleder R, Nahrendorf M. Silencing of CCR2 in myocarditis. European Heart Journal 2015; 36(23):1478-88.
Dutta P, Courties G, Wei Y, Leuschner F, Gorbatov R, Robbins CS, Iwamoto Y, Thompson B, Carlson AL, Heidt T, Majmudar MD, Lasitschka F, Etzrodt M, Waterman P, Waring MT, Chicoine AT, van der Laan AM, Niessen HW, Piek JJ, Rubin BB, Butany J, Stone JR, Katus HA, Murphy SA, Morrow DA, Sabatine MS, Vinegoni C, Moskowitz MA, Pittet MJ, Libby P, Lin CP, Swirski FK, Weissleder R, Nahrendorf M. Myocardial infarction accelerates atherosclerosis. Nature 2012;487:325-9.
Leuschner F, Rauch PJ, Ueno T, Gorbatov R, Marinelli B, Lee WW, Dutta P, Wei Y, Robbins C, Iwamoto Y, Sena B, Chudnovskiy A, Panizzi P, Keliher E, Higgins JM, Libby P, Moskowitz MA, Pittet MJ, Swirski FK, Weissleder R, Nahrendorf M. Rapid monocyte kinetics in acute myocardial infarction are sustained by extramedullary monocytopoiesis. The Journal of Experimental Medicine 2012;209:123-37.
Leuschner F, Dutta P, Gorbatov R, Novobrantseva TI, Donahoe JS, Courties G, Lee KM, Kim JI, Markmann JF, Marinelli B, Panizzi P, Lee WW, Iwamoto Y, Milstein S, Epstein-Barash H, Cantley W, Wong J, Cortez-Retamozo V, Newton A, Love K, Libby P, Pittet MJ, Swirski FK, Koteliansky V, Langer R, Weissleder R, Anderson DG, Nahrendorf M. Therapeutic siRNA silencing in inflammatory monocytes in mice. Nature biotechnology 2011;29:1005-10.
Leuschner F, Panizzi P, Chico-Calero I, Lee WW, Ueno T, Cortez-Retamozo V, Waterman P, Gorbatov R, Marinelli B, Iwamoto Y, Chudnovskiy A, Figueiredo JL, Sosnovik DE, Pittet MJ, Swirski FK, Weissleder R, Nahrendorf M. Angiotensinconverting enzyme inhibition prevents the release of monocytes from their splenic reservoir in mice with myocardial infarction. Circulation Research 2010;107:1364-73.9.