Alumni
Group members (Thesis writing/submitted)
Simon Gairing, MD student

Simon studied the function of perilipin family proteins during the biogenesis of lipid droplets.
Svenja Sliwinski, MD student

Svenja investigated the differential subcellular localization of ACS enzyme isoforms. She was the cloning wizard in the lab.
Julia Föhr, MD student

Julia cloned and characterized several fluorescent fatty acid binding proteins (FABPs) to investigate their role in fatty acid uptake and metabolism.
Anna Badenhop, MD student

Anna quantified the expression of genes by RT-PCR. She also cloned calibration plasmids so that the quantities of the perilipin family proteins and metabolic lipid enzymes are comparable between different cell lines and treatments.
Fadil Minden, MD student

Fadil quantified the acyl-CoA synthetase 3 on lipid droplets. For this, he compared recombinant ACSL3 to subcellular fractions by Western blotting. Lipid droplet size and quantities were determined with ImageJ.
Susanne Domschke, MD student

Susanne was using CRISPR/Cas9 technology to establish our first knockout cell lines. The targets were enzymes involved in the fatty acid uptake of mammalian cells, like ACSL3 and FATP4.
Tim Pyter, MD student

Tim studied the formation of lipid droplets in mammalian cells. He focused on the role of DGAT2 which synthesizes triglycerides from diacylglycerol and fatty acyl-CoA.
Kathrin Seeburger, MD student

Kathrin investigated the localization and lipid metabolism of the acyl-CoA synthetase 1 (ACSL1). This enzyme is particularly relevant for the liver and adipose tissue.
Friedrich Ehehalt, MD student 

Friedrich established the analysis of the mammalian long chain acyl-CoA synthetases by quantitative PCR [PubMed].
Former Group Members
Ingrid Zhang, MD

Ingrid studied the function and localization of the acyl-CoA synthetase 4, which has been implied in cancerogenesis and neuronal development. Among other achievements, she established cell lines stably overexpressing ACSL4.
Küch, Vellaramkalayil, Zhang et al., BBA Mol Biol Cell Lipids (2014)
Leonhard Fehring, MD
Leon quantified the fatty acid metabolism of tissue culture cells overexpressing different acyl-CoA synthetases by thin layer chromatography and phosphorimaging.
Eva-Maria Küch, PhD

Eva followed the idea that acyl-CoA synthetases are channeling fatty acids towards specific metabolic pathways in her PhD work. She found that ER-localized ACSL4 increased specifically the synthesis of phosphatidylinositol. She is now a Postdoc at the Institute of Physiological Chemistry in Hannover, Germany.
Küch, Vellaramkalayil, Zhang et al., BBA Mol Biol Cell Lipids (2014)
Sarah Staudacher, MD

Sarah prepared recombinant FATP4 and ACSL3, allowing the quantification of these enzymes in tissues and subcellular fractions by Western blotting [PubMed].
Lisa Semmelmayer, MD

Lisa looked at the expression and activity of acyl-CoA synthetases in hepatocellular carcinoma samples.
Melanie Becker

Melanie systematically studied the targeting of ACSL and ACSVL/FATP acyl-CoA synthetases in her Master (Diploma) thesis [PubMed]. She is currently with MKM Co-Pharma GmbH.
Ina Feldhoffer, MSc

Ina did her master thesis on the function of the acyl-CoA synthetase 4 in muscle cells. She established cell lines stably depleted for ACSL4 by RNAi.
Berenice Rudolph, MD

Berenice did pioneering work on the dynamic localization of ACSL3 during her MD thesis [PubMed], which she presented at the 18th Lipid Binding Protein Workshop. Moving on, she became a Resident Physician at the Department of Dermatology at the University of Mainz. After receiving the "Science Transfer" Award, Berenice is currently doing research at the Institute of Immunology, Mainz.
Christiane Becker, MD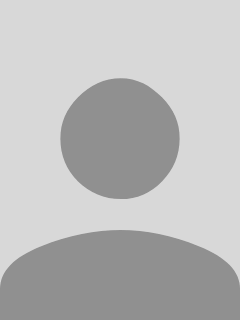 Christiane pioneered the studies on FATP4 during her MD thesis. Among other approaches, she constructed adenoviral expression vectors for the expression of FATP4 in terminally differentiated cells [PubMed].
Hannah Schneider, PhD
Hannah was jointly supervised together with Robert Ehehalt. During her PhD thesis, she found that CD36 and FATP4 act synergistically in increasing fatty acid transport. Hannah is now with Gunnar C. Hansson at the University of Gothenburg, Sweden.
Schneider et al., Arch Biochem Biophys. 2014
Jelena Zickwolf, MD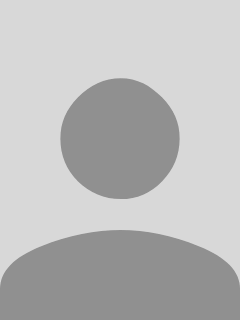 Jelena investigated the localization of FATP4 by analyzing the processing of N-glycosylated variants. Her results suggest that FATP4 never leaves the endoplasmic reticulum [PubMed].
Tianzuo Zhan, MD 

Tianzuo used 3T3-L1 adipocytes during his MD thesis, studying glucose and fatty acid uptake. He is now a Resident Physician at the University Hospital Mannheim.
Zhan et al., J Cell Biochem. (2011)
Laura Leser (Knüppel), MD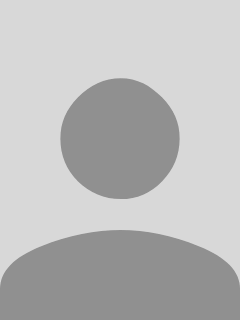 Laura investigated during her MD thesis the post-translational modifications of the acyl-CoA synthetase FATP4. She also prepared recombinant ACSL3 and FATP4 from both bacteria and mammalian cells.
Chen Du, MD

Chen depleted ACSL3 from A431 cells by RNA interference and found reduced cellular uptake of fatty acids [PubMed]. She is now a Postdoc at the National Institutes of Health, Bethesda, Maryland.
Daniela Lehnen 

During her Master (Diploma) thesis, Daniela changed the subcellular localization of the acyl-CoA synthetases ACSL1 and ACSL4 by mutating the respective N-terminal regions. Mitochondrial ACSL4 is enzymatically active, same as the wildtype form.
Regina Vellaramkalayil (Großmann), MD

Regina did her MD thesis on the localization and targeting of ACSL3 [PubMed] and ACSL4. She found that an isoform of ACSL4 (variant 2) is located on lipid droplets. This is very intriguing since variant 2 seems to be expressed only in neurons which are generally assumed to be devoid of lipid droplets.
Küch, Vellaramkalayil, Zhang et al., BBA Mol Biol Cell Lipids (2014)
Karl Heinz Weiss, MD

Karl Heinz received the Young Investigator Award, enabling him to do basic research on the Wilson Disease as a Postdoc at the bench. He is now a Chief Resident Physician at our Department.
Weiss, Lozoya et al., Am J Pathol. (2008)
Javier Carbajo Lozoya 

Javier studied the trafficking of the copper transporter ATP7B (the Morbus Wilson Disease protein), leading to a joint first authorship together with Karl Heinz Weiss. He is currently at the Max-von-Pettenkofer Institute of the LMU Munich.
Weiss, Lozoya et al., Am J Pathol. (2008)
Katrin Milger, MD 

Katrin studied the function and targeting of FATP4 and ACSL1. For this work, she was awarded the 2008 Ismar Boas prize of the DGVS (German Society of Gastro-enterology). Katrin is currently doing a Postdoc at the Comprehensive Pneumology Center, Munich.
Milger et al., J. Cell Sci. (2006)
Xuefeng Han, PhD

Xuefeng was a visiting Postdoc from Changsha, China. He investigated the storage of neutral lipids in tissue culture cells depleted of ACSL3.