The role of carnosine metabolism in diabetic and non-diabetic nephropathies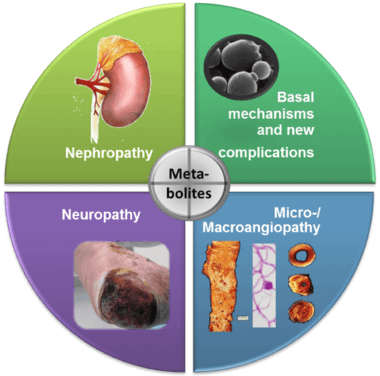 Carnosinase (CN1), encoded by CNDP1 gene, cleaves histidine-dipeptides such as carnosine or anserine. Those dipeptides are widely distributed in mammals and several protective functions of these dipeptides have been published so far.

The risk of developing diabetic nephropathy (DN) in patients with diabetes mellitus type II is associated with a polymorphism in the CNDP1 gene, the "Mannheim allele", demonstrated by genome-wide linkage analysis. This polymorphism is correlated with low CN1 activity. CN1 activity is regulated by several factors such as age, glycosylation (2), allosteric conformations and substrate inhibition. Under diabetic conditions, post-translational modifications of CN1 lead to increased CN1 activities, resulting in lower anserine and carnosine concentrations. The protective role of carnosine has been shown in different diabetic rodent models. In diabetic mice, carnosine supplementation mitigates diabetic nephropathy, reduces renal vasculopathy, normalizes vascular permeability, and improves wound-healing. In streptozotocin-induced diabetic rats, carnosine treatment prevents apoptosis of glomerular cells, podocyte loss and vascular damage.

The relevance of the "Mannheim allele" appears not only restricted to patients with diabetic nephropathies. In a large cohort of children with chronic kidney disease, we demonstrated that the CNDP1Mannheim allele seems to have a nephroprotective effect in children with non-diabetic glomerular disorders but not in other pediatric nephropathies. These findings support the hypothesis that there is genetic impact on renal disease progression after glomerular damage, independent of the causation.
For more informations:
Sonderforschungsbereich SFB 1118
Graduate school DIAMICON
Mitarbeiter
Dr. rer.nat. Verena Peters (project leader)
Prof. Dr. med Claus Peter Schmitt (co-leader)
Tim Weigand (Phd fellow),
Benjamin Singler (student)
Projektförderung
This study was supported by the Deutsche Forschungsgemeinschaft (SFB) and the Doktor Pfleger Foundation, Bamberg, Germany.