Willkommen
auf der Homepage des Forschungszentrums für Experimentelle Orthopädie
Das Forschungszentrum für Experimentelle Orthopädie als unabhängige Einrichtung im Zentrum für Orthopädie, Unfallchirurgie und Paraplegiologie ist eine international anerkannte Forschungseinrichtung, die sich der Entwicklung neuer und innovativer Ansätze zur Regeneration beschädigter Gewebe des Bewegungsapparates widmet. Anspruch unseres interdisziplinären Teams ist es, durch weitere Aufklärung der molekularen und zellulären Grundlagen biologischer Regenerationsprozesse die Heilung von geschädigtem Knorpel- Knochen- und Bandscheibengewebe zu verbessern. Hierzu setzen wir Wachstumsfaktoren, funktionalisierte Biomaterialien, lebende Zellen und durch Tissue Engineering Verfahren gezüchteten Gewebeersatz ein, der auch durch neue Fabrikationsmethoden wie Bioprinting hergestellt wird. Dabei stehen die Biologie von induzierten pluripotenten Stammzellen und von mesenchymalen skelettalen Stammzellen sowie ihre Differenzierungssteuerung und Antwort auf mechanische Belastung im Mittelpunkt. Unsere Arbeiten werden von öffentlichen Förderinstitutionen wie der DFG, dem BMBF, der EU und von Industriepartnern unterstützt.
Welcome
to the Research Center for Experimental Orthopaedics
The Research Centre for Experimental Orthopaedics is dedicated to the development of novel and improved therapies for regeneration of damaged muskoskeletal tissues. Headed by Prof. Dr. Wiltrud Richter, an interdisciplinary team of scientists is involved in the investigation of molecular and cell biological aspects of cartilage and bone regeneration. Several important discoveries of the distinct research groups have been published in high-ranking journals, presented at international conferences and have been driven forward to a future clinical translation. Current scientific projects are funded by the German Research Foundation (DFG), the German Federal Ministry of Education and Research (BMBF), the European Union (EU, e.g. Hydrozones) as well as by industrial partners.
Kontakt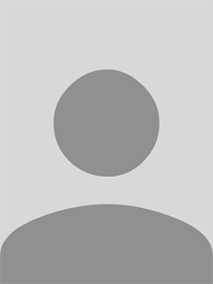 Head of the Institute (Forschungszentrum für Experimentelle Orthopädie)


Coronavirus