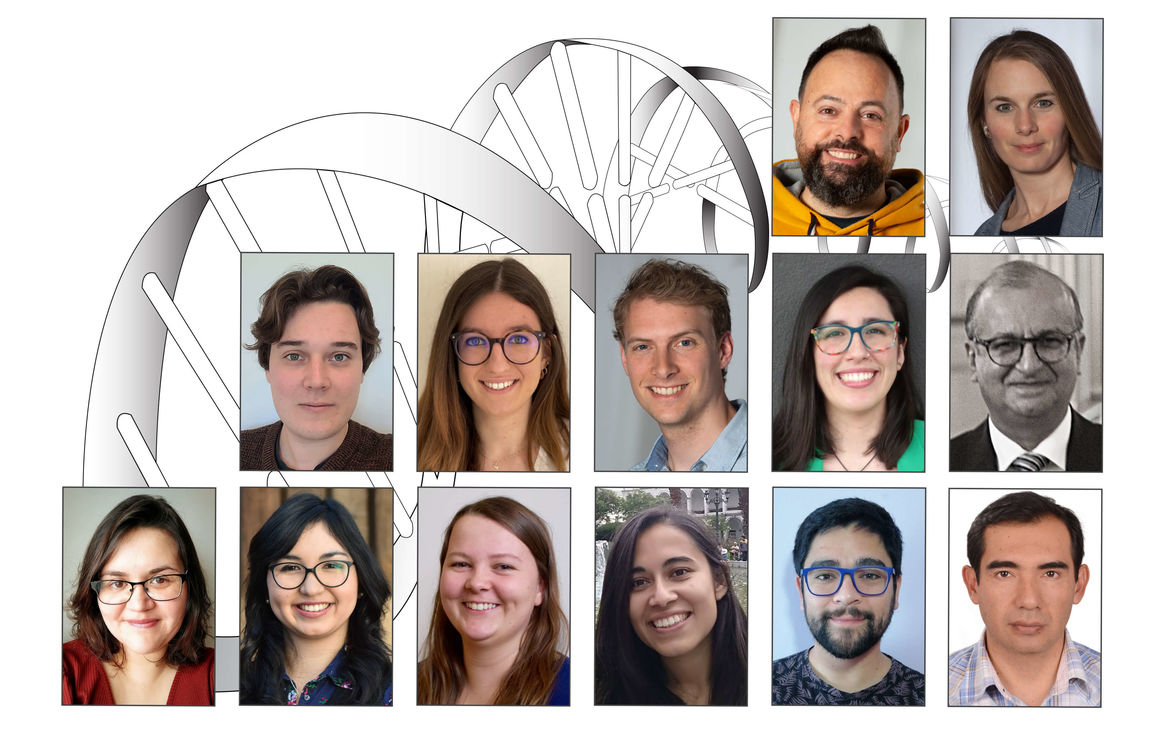 Statistical Genetics
Staff
Prof. Dr. Justo Lorenzo Bermejo (Head)
Alice Blandino (PhD Student)
Carol Barahona Ponce (Postdoctoral Fellow)
Dr. Felix Boekstegers (Postdoctoral Fellow)
Prof. Rajiv Kumar (Professor)
Ignacio Maureria (PhD Student)
Paulina Cubillos Moreno (PhD Student)
Cameron Nicholls (PhD Student)
Dr. Dominique Scherer (Postdoctoral Fellow)
Valentina Gárate Calderón (PhD Student)
Constanza Fabiola González (PhD Student)
Renzo Sadath Salazar Sánchez (PhD student)
Linda Zollner (PhD Student)

Research:
We develop and apply advanced statistical methods to examine different types of molecular data (DNA-, RNA- and sRNA-sequence data, genotypes, metabolites, proteins, methylation, mRNA and miRNA expression arrays,...).

We coordinate international projects on gallbladder cancer and Chagas disease, and are the responsible biostatisticians in studies of colorectal and breast cancer, irritable bowel disease, diabetes, cardiovascular diseases,...

Our research focuses on robust methods in statistical genetics and molecular epidemiology, statistical data integration, causal inference using Mendelian randomization, genetic association in families and populations, admixture estimation and admixture mapping.

Statistical Genetics is a highly multidisciplinary field. Our group offers considerable expertise in Statistics for Molecular Medicine, Molecular Epidemiology, Population Genetics and applied Bioinformatics.
Software and Data
Journal Club