THE SIGNIFICANCE OF AN IMPAIRED PSYCHOSOCIAL STRESS RESPONSE ON THE RELEASE OF REACTIVE METABOLITES AS A POSSIBLE CAUSE OF DIABETIC COMPLICATIONS
Summary
Previous research showed that in diabetes mellitus reactive metabolites such as methylglyoxal are elevated and accumulate. This can lead to long-term diabetic complications such as retinopathy, nephropathy, albminuria and/or neuropathy. There are also studies indicating that psychosocial stress leads to the accumulation of reactive metabolites. The goal of this proposed project is to examine and understand the association between psychological stress and the release of reactive metabolites with long-term complications in patients with diabetes mellitus.
Accordingly, an experimental design will be undertaken with n=120 participants: 40 diabetic patients with complications, 40 without complications, and 40 healthy controls. Every participant will receive a thorough psychosomatic evaluation in the form of a questionnaire and the Structured Clinical Interview for DSM-IV (SCID). Stress levels and everyday stressors of the participants will be assessed using the Perceived Stress Scale (PSS) and further questionnaires. An experimental stress-provocation will be done in the form of the Trier Social Stress Tests (TSST). Both before and after the TSST, blood and saliva samples will be taken. The blood tests will be used to determine glucose, adrenalin, noradrenalin, ACTH, and methylglyoxal. In addition, the saliva tests will be used to measure cortisol activity.
The project is carried out in close cooperation with the SFB 1118 "Reaktive Metabolite als Ursache diabetischer Folgeschäden" ("Reactive Metabolites as a Cause of Diabetic Complications").
PROJECT MANAGEMENT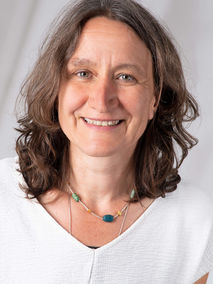 Dipl. Math. Dipl. Psych., Leading Biometrician
Research group: Dr. phil. M. Buckert, cand. med. N.Henningsen, PD Dr. S. Kopf, M.Sc. Psych. N.Monzer, cand. med. C. Streibel, M.Sc. Psych. K. Wolff
Cooperation/association partners: Dr. T. Fleming, Prof. P. Nawroth, SFB 1118/2
Duration: 2018 - 2021
Supported by: