Welcome to the Centre for Infectious Diseases, Parasitology
at Heidelberg University Medical School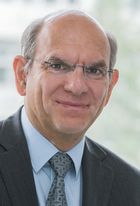 Parasitology is a science at the heart of clinical medicine, epidemiology, immunology, molecular biology and biochemistry.
It deals with some of the most important infectious diseases of mankind.
Parasitology has the potential to help us understand questions regarding the complexity of life and the subtle interactions between different species.
Parasitology may provide the tools to alleviate the suffering of millions of people tricken by parasites.
Learn more about us.
Prof. Michael Lanzer, Ph. D.
Highlight of the Month
Faith Osier among TED Fellows 2018
We are very proud to announce that our group leader Faith was selected as a TED Fellow, joining a class of 20 change-makers from around the world who delivered a talk on the TED stage in April 2018 in Vancouver.
The TED Fellows program brings together young innovators from around the world and across disciplines, who display both outstanding achievement and exemplary character, to raise international awareness of their work and maximize their impact. Founded in 2009, the program has 453 Fellows from 96 countries, whose talks have collectively been viewed more than 178 million times. In its nine-year history, the program has created a powerful, far-reaching network – made up of scientists, doctors, activists, artists, entrepreneurs, inventors, journalists and beyond -- leading to many meaningful and unexpected collaborations.