STAR
Section of Translational Psychobiology in Child and Adolescent Psychiatry / Section for Experimental Child and Adolescent Psychiatry
Study title
STAR: Self-Injury - Treatment, Assessment, Recovery - Online Intervention in Non-Suicidal Self-Harming Behavior in Adolescence - a Randomized Controlled Study
Description
About 18% of adolescents and young adults worldwide are affected by non-suicidal self-injurious behavior (NSSI). The relevance of NSSI is demonstrated by its association with a wide range of psychiatric diagnoses. NSSI has also been shown to be an important predictor of suicidal behavior. Despite these findings, there is a lack of evidence-based, specific, time- and cost-effective treatment approaches. Cognitive-behavioral therapy has been shown to be effective in reducing NSSI in adolescents and young adults. However, especially this age group shows a worryingly low willingness to seek professional help and effective therapies are not sufficiently available in all regions of Germany. Scientific studies have shown that the majority of affected adolescents prefer a technology-based intervention format. However, there is no internet-based treatment for adolescents and young adults with NSSI yet.
The Heidelberg site is therefore focusing on the development and evaluation of an online intervention for the treatment of NSSI in adolescents and young adults as part of the STAR consortium. Investigations by the cooperating sites in Ulm, Mannheim, Landau, Rostock and Karlsruhe will aim to provide information on neurobiological predictors of the course of NSSI and improve the dissemination of disorder-specific knowledge to primary care providers.
In cooperation with the Clinic for Child and Adolescent Psychiatry (Prof. Dr. Kaess), the Center for Psychotherapy Research (PD Dr. Bauer) and the Clinic for General Psychiatry (Prof. Dr. Herpertz), a chat-based online intervention will be developed and compared to online psychoeducation in a randomized controlled study. The development of the online intervention is based on a short-term therapy for the treatment of NSSI in adolescence that has already been evaluated by the research team around Prof. Dr. Kaess. In a randomized controlled trial, this therapy proved to be just as helpful as conventional and much more complex treatment approaches with regard to self-injury and comorbid symptoms.
To test the effectiveness of the intervention, 700 adolescents and young adults recruited from 2000 will receive either an online psychoeducation on NSSV (n=350) or additionally the online intervention (n=350). At the end of the intervention, as well as after 12 and 18 months, follow-up examinations will record how NSSI and comorbid symptoms have changed.
Head of Research Project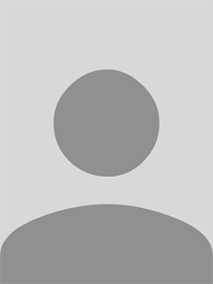 Dr. sc. hum. Julian Koenig
Project Coordinators
M. Sc. Psych. Patice van der Venne
M. Sc. Psych. Franziska Binder
Team
M. Sc. Saskia Höper
M. Sc. Michelle Fetsch
Dipl. Psych. Peter Parzer