Teaching
Please note that in times of COVID-19 teaching is mainly taking place online!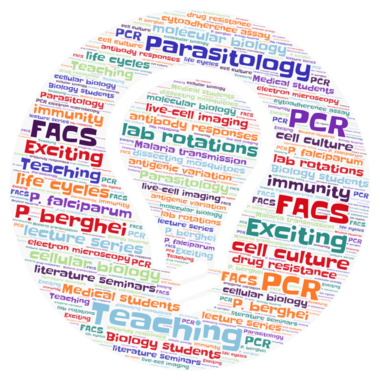 For further info on current & future teaching activities see https://lsf.uni-heidelberg.de:
Vorlesungsverzeichnis
» Medizinische Fakultät Heidelberg
» Klinisches Studium
» Zentrum für Infektiologie
» Parasitologie
For questions concerning examinations or internships in the Lanzer lab please make an appointment via Miriam, one of the secretaries.
As for the other group leaders, you may get in touch with them directly.