CLINICAL PHARMACOLOGY AND PHARMACOEPIDEMIOLOGY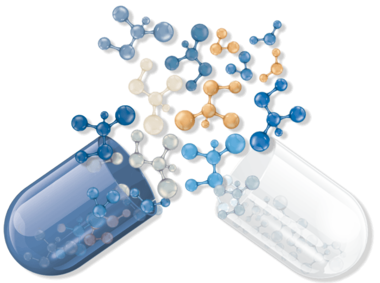 Thank you for finding us and welcome to the homepage of the Department of Clinical Pharmacology and Pharmacoepidemiology in Heidelberg!

We are driven by two major challenges that ultimately determine the greatest possible benefit of drugs.

On the one hand, we are concerned with the discovery of new therapies: Despite decades of research, many diseases remain without effective therapy. New drugs are therefore being sought worldwide and tested in early clinical trials. These trials are conducted under specific ethical and legal conditions and require special expertise and considerable safety precautions. It is the only way to efficiently evaluate the efficacy and safety, and thus the benefit, of new therapeutic options.

In addition, we ensure that the available therapies are optimally used: Although therapies are known for many diseases, the available drugs are not equally effective in different patients, they are not always well tolerated, and they are often used incorrectly (insufficient medication safety). Even approved medicines therefore require targeted and continuous measures to ensure that they are correctly dosed and administered.

In order to meet these two key challenges, we have gathered core pharmacological expertise in eight multidisciplinary departmental sections and conduct early clinical drug trials in an ISO-certified environment. In addition, we participate in initiatives for a long-term quality assurance of drug therapy both on the Heidelberg campus and in Germany and develop electronic tools for the world.

Your

Prof. Walter E. Haefeli, MD, FBPhS
Medical Director
Karin Witte
---
Our vision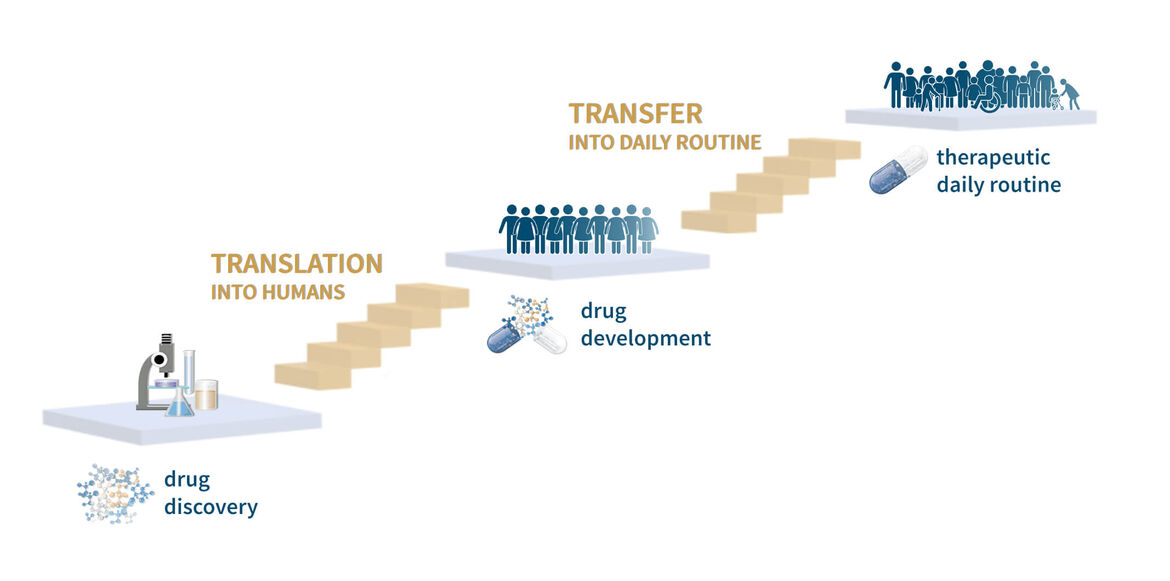 Only a small proportion of drug candidates discovered in the laboratory become effective and safe drugs after intensive testing, and no more than 1 in 20 compounds successfully passes through the complex clinical trials until they are approved (translation into humans). Once approved, many previously unstudied patient groups (e.g., people with co-morbidities, additional drugs, or from other age groups) are treated with the drug (transfer to everyday life). A broad range of expertise and targeted quality assurance measures are then required to ensure that therapies are effective, safe, and tolerated (medication safety).
---
What we do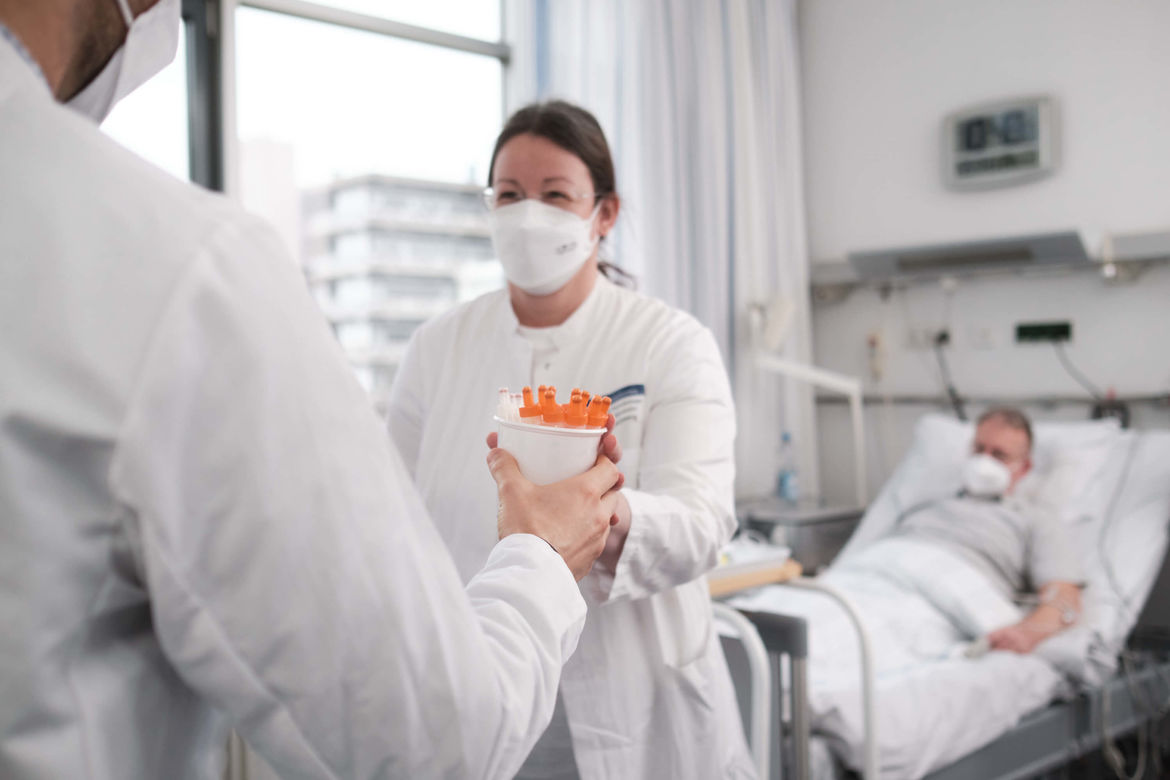 Early Clinical Trials (ECT)
Since 1999 the ECTU (KliPS), as the first university-based interdisciplinary unit for early clinical trials in Germany, conducts GCP-compliant and AMG-compliant phase 0-II drug trials in adult patients and healthy volunteers, and, since 2018, also in children. In addition to a complete and proficient study service, the unit offers ultrasensitive drug analysis methods, complex pre-analytical sample preparation procedures, and validated pharmacokinetic analyses.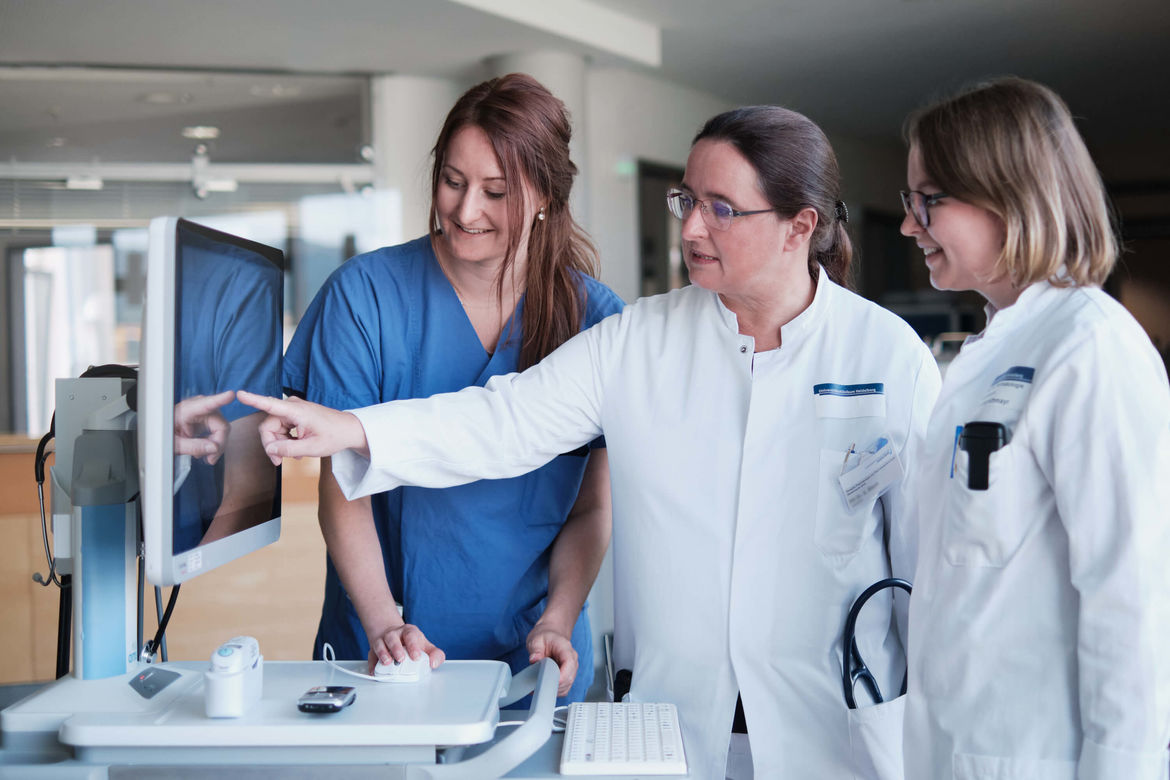 Medication safety
The medication process is complex and therefore fraught with a high risk of medication errors in everyday life. Ensuring and improving medication safety is therefore a daily task in patient care. It is our goal to to promote and support medication safety with suitable tools, adjusted measures, and adapted resources in everyday hospital life and in the outpatient care sector.
---
NETWORKING
Thanks to our integration in a tertiary care hospital and a large research campus, our interdisciplinary team can rely on multidisciplinary cooperations, a common language, and the shortest possible distances when solving complex tasks. This enables us to develop and pilot practical and sustainable solutions for everyday use.
EXPERTISE
Over two decades, we have developed knowledge, solutions, and tools to identify variability in pharmacotherapies and to derive personalized therapies. We rely on our experienced team, state-of-the-art large-scale equipment, disruptive concepts, and the use of cutting-edge technologies to answer complex questions.
---
---
Most visited
---