Mitarbeiter
Sehr geehrte Patientinnen und Patienten, sehr geehrte Besucher,
wir heißen Sie in unserer Klinik für Kardiologie, Angiologie und Pneumologie herzlich willkommen! Bei uns stehen unsere Patienten im Mittelpunkt und wir werden unser Bestes geben, Ihren Aufenthalt in unserer Klinik so angenehm wie möglich zu gestalten.
In den Ambulanzen und auf den Stationen haben wir Fragebögen ausgelegt, auf denen Sie jederzeit Kritik, Lob und generelle Verbesserungsvorschläge an uns weitergeben können. Ihre Meinung ist uns wichtig und wir freuen uns über jede Rückmeldung, um kontinuierlich unsere Organisationsprozesse, klinischen Abläufe und Ambulanzstrukturen für Sie weiterzuentwickeln und auszubauen.
Weitere Informationen:
Für Patienten: Ärztliche Ansprechpartner inklusive Kontaktmöglichkeiten
Für Zuweiser und Krankenhäuser: Informationen für Ärzte
Heisenberg Professorship for Immunocardiology
Senior Functional Physician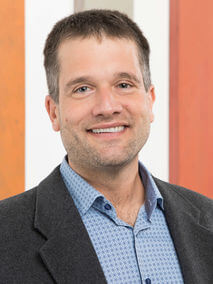 Head of the Institute (Professorship for Bioinformatics and Systems Cardiology)

Email
+49 6221 56-36884
+49 6221 56-6868
Das Universitätsklinikum beteiligt sich an den gesetzlich vorgeschriebenen Maßnahmen der externen Qualitätssicherung nach §135 a und §137 SGB V ( IQTIC) und erfasst bei entsprechender Leistungserbringung die jeweiligen Behandlungsfälle in Qualitätssicherungsbögen.

Kontakt:
Tel.: 06221 56-39605
oder
06221 56-35650
Fax: 06221 56-4516