Profile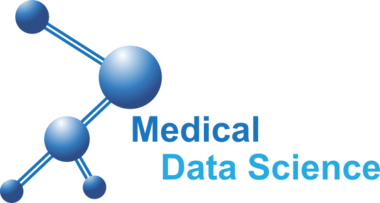 The certificate "Medical Data Science" is a professional study program of the Faculty of Medicine of the University of Heidelberg based on a total of 4 modules, which consist of 8 different courses and a project work. Successful graduation of the program will be certified by the University of Heidelberg.
The individual courses are structured into block units, taking place mostly from Thursday to Saturday. The study program takes place over the course of two semesters including the independent project work as a final module. The offered courses can also be booked separately.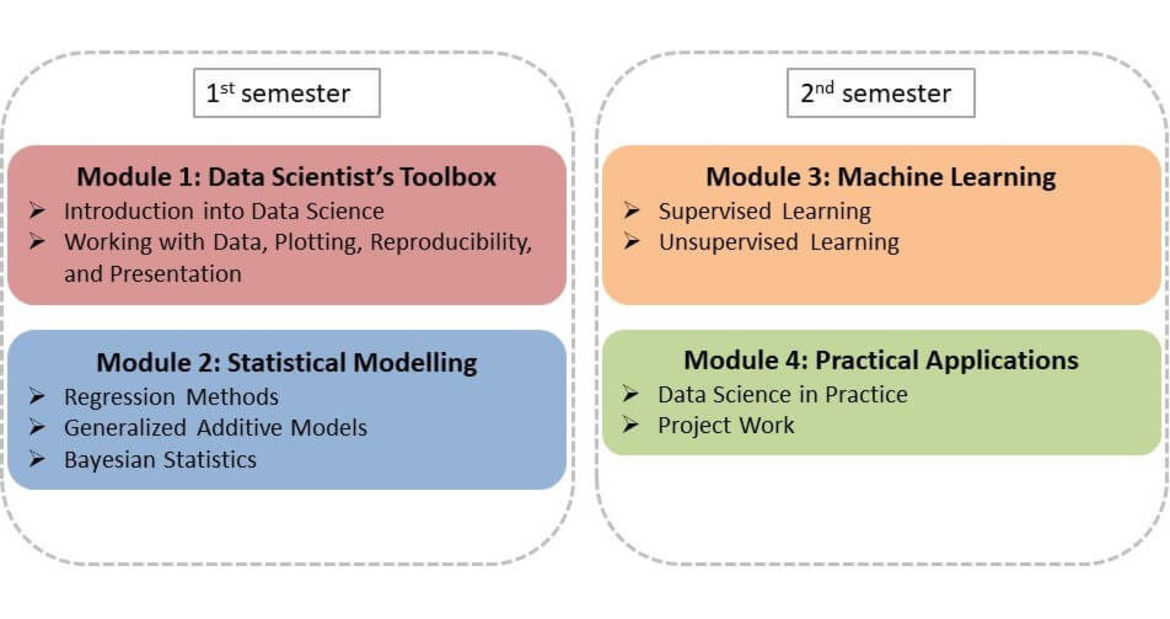 The study program will be offered every year. In order to participate, an application has to be send to and approved by the Institute of Medical Biometry (IMBI). Admissible are applications from participants who studied medicine, statistics or comparable fields with statistical backgrounds (e.g. Psychology or mathematics).
The total cost for participation of the study program amounts to 3.000€ per semester (in total 6.000€).
The study program will start the 15th of October with courses in-classroom teaching.
The courses may take place in parts or as a whole online (virtual conferences) if in-classroom teaching is not possible.
Early-booker discount extended until 15.05.2021: € 4.995
More information with respect to the application and admission process, as well as the curriculum and the study program can be found on the following pages.
Curriculum
Application/Admission
Study course
Visiting single courses
Please note that courses offered within the Program are taught in English or German if all participants are familiar with the German language.