Profile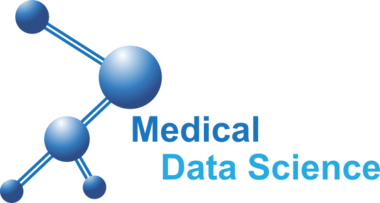 Our present days have seen a tremendous increase of virtually all kinds of data. For many fields the availability of Big Data holds the promise to answer questions that would have been out of reach just a couple of years ago. The analysis of Big Data, however, requires expert knowledge and skills, which is why data science is becoming an increasingly important topic. This is especially true for data evaluation in medicine, where statistical methods for data analysis need to be applied to an already complex and heterogeneous field. While there are many trainings available that explain the basics of data science, teaching the relevant techniques with real-life application to medical data is currently still a niche topic. To fill this gap, the Institute of Medical Biometry at the University of Heidelberg offers the study program "Medical Data Science" that introduces and deepens the essentials of medical data science. The program is structured into four different modules, which will teach different aspects of medical data science.
After completing the medical data science training, participants will be able to:
Analyse complex medical data
Use state-of-the art statistical tools
Visualize and report the results
Handle Big Data
The individual courses are structured into block units, taking place mostly from Thursday to Saturday. The study program takes place over the course of two semesters including the independent project work as a final module. The offered courses can also be booked separately.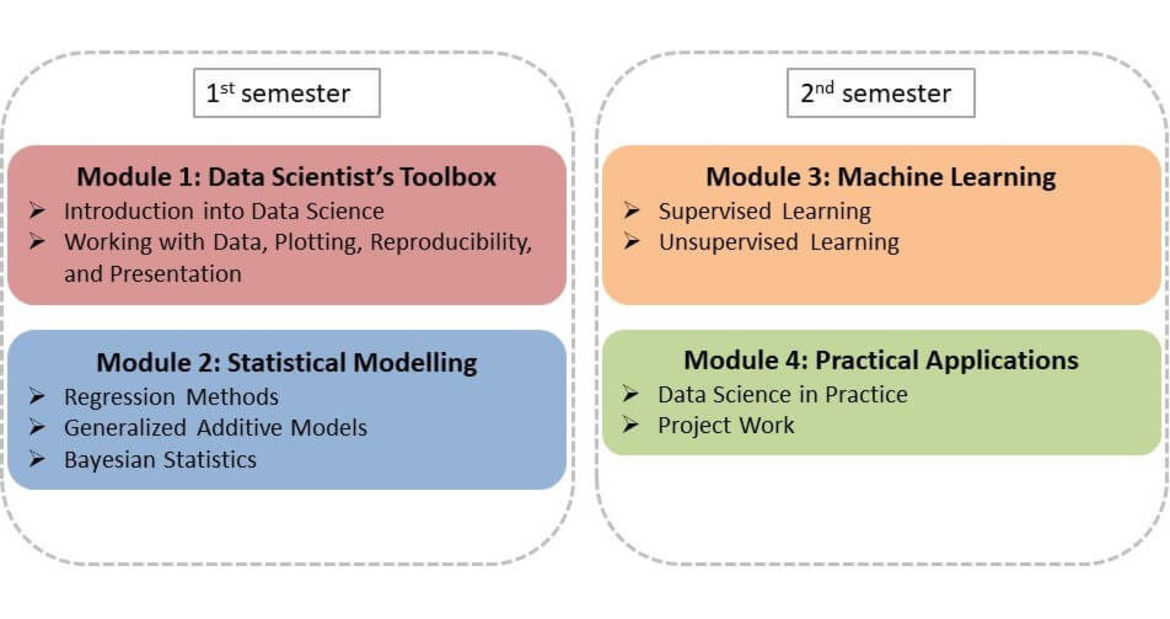 In order to participate, an application has to be send to and approved by the Institute of Medical Biometry (IMBI). Admissible are applications from participants who studied medicine, statistics or comparable fields with statistical backgrounds (e.g. Psychology or mathematics).
The next study programm will start 2024/2025. Application is possible until 30.06.2024. Interested persons can currently write an email to datascience@imbi.uni-heidelberg.de.
More information with respect to the application and admission process, as well as the curriculum and the study program can be found on the following pages.
Curriculum
Application/Admission
Study course
Visiting single courses
Please note that courses offered within the Program are taught in English or German if all participants are familiar with the German language.