OUTPATIENT AFTERCARE AND STUDY UNIT FOR CHILDREN AND ADOLESCENTS WITH SPINAL MUSCULAR ATROPHY
Dear Parents,

We are happy to inform you about the outpatient care for children and adolescents with spinal muscular atrophy (SMA) in our trial center.

The Section for Neuropediatrics and Metabolic Medicine and the Clinic for Neurology are part of the European reference network for neuromuscular diseases. In addition, the neuromuscular center of our Children's Hospital is certified as a part of the neuromuscular center Rhein-Neckar by the German Society for Muscle Diseases (DGM e.V.).
The location Heidelberg is one of the largest Newborn Screening Centers in Germany, and there is a very close cooperation with a direct connection to our outpatient aftercare and therapy unit. In this way, infants identified in the newborn screening can be immediately given causal treatment for SMA in consultation with the maternity clinics without any delay and to ensure the best possible treatment outcome.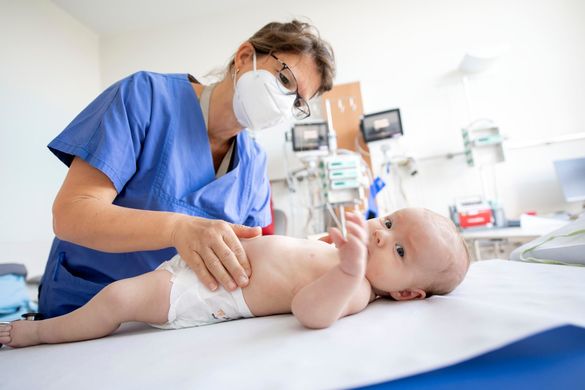 As one of the largest newborn screening and Therapy Centers in Germany, we offer the entire spectrum of care for affected children with spinal muscular atrophy and their families, from initial consultation to selection of the individually best possible therapy for the child and all 3 currently available therapeutic options.

Our Children's Hospital is one of about 15 German centers that have been specialized in gene therapy for SMA with the innovative drug Zolgensma® (onasemnogen abeparvovec) among others.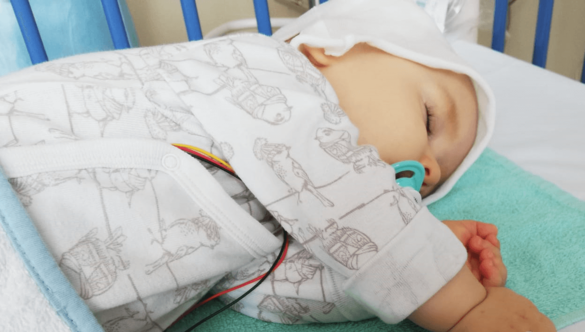 Since its approval in the U.S.A. in 2019 and Europe in 2020, our center has already treated more than 60 children with this rare neuromuscular disease, making us a pioneering center in Europe. Without gene-modifying or gene-therapeutic treatment, children with the severe forms of the disease die very early, usually before the age of two. For systematic and complete recording of clinical experience and safety data with this gene therapy drug, an extensive outpatient follow-up after gene therapy is carried out in our trial unit.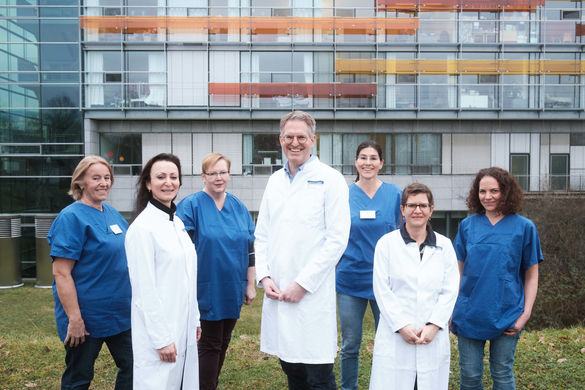 Children who receive the novel disease-modifying SMA therapy Evrysdi® (active agent: risdiplam), are also comprehensively cared for in our outpatient aftercare unit by a highly specialized team of physicians, nurses, physiotherapists and a special case manager for people with neuromuscular diseases as part of social pediatric care (SPZ)
Spinraza® (active agent: nusinersen), which has already been approved for the treatment of SMA since 2017, has been administered under the strictest quality and safety standards at our location in the pediatric neurological ward from the very beginning.
---
If you have any questions regarding the care of your child with spinal muscular atrophy in Heidelberg, please feel free to contact us under the following e-mail address: E-Mail

Cordially,
paedKliPS team