Cytogenetics Laboratory
Accredited According to DIN EN ISO 15189
Chromosomes are carriers of genetic information in the cells of the human body. In traditional chromosome analysis, after cultivation and pre-treatment of the cells, chromosomes are visualized and examined under the microscope. By doing so, numerical changes (e.g. trisomies) or structural anomalies (e.g. translocations) of the chromosomes can be detected.
In our Cytogenetics laboratory, we examine chromosomes of cells from different tissue types and for different indications:
| | |
| --- | --- |
| Prenatal Cytogenetics | Analysis performed on chorionic villi, amniotic fluid, abortion material or umbilical cord blood, e.g. in the case of prenatal sonographic abnormalities or familial chromosomal disorders |
| Postnatal Cytogenetics | Analysis performed on blood or fibroblasts, e.g. in cases of infertility, suspected chromosomal disorders or syndromic diseases. |
| Tumor Cytogenetics | Analysis performed on bone marrow or blood to confirm diagnosis, assess prognosis and – in the case of haemato-oncological diseases – for therapeutic decision-making. |
Contact
Laboratory Diagnostics Secretariat
Laboratory Director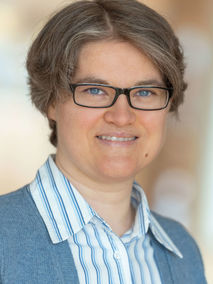 Dr. med. Karin Burau, M.Sc.