Genetic Clinic (Out-Patient Care)
Management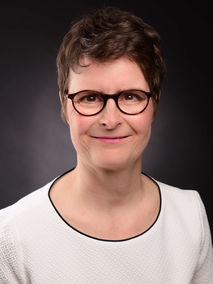 Prof. Dr. med. Maja Hempel
All medical services of the Institute of Human Genetics are rendered by the physicians of the "Genetische Poliklinik". Our services are as follows:
Genetic counselling, which is available to all persons who are either suffering from an innate malformation, handicap or genetically induced disease, or who fear that they or their offspring might be concerned.
Consiliar services within the University Hospitals in Heidelberg as well as other hospitals, clinics, social-paediatric centres and other medical facilities.
Post-mortal genetic expertise.
Presently, the "Genetische Poliklinik" employs five physicians specializing in human medical services, four physicians in specialization training, one social worker and seven employees in the secretarial/administration section as well as in the out-patient registration.
Address
Genetische Poliklinik
Im Neuenheimer Feld 440
69120 Heidelberg