Levy Mwanawasa Medical University (LMMU)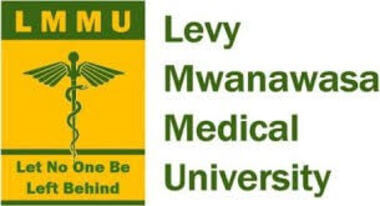 The Levy Mwanawasa Medical University (LMMU) was established as a Public University on 22nd May, 2018 under provisions of Section 132 of the Higher Education Act, No. 4 of 2013, by way of Statutory Instrument No. 39 and 40 of 2018. At its establishment, the LMMU became the fourth Public University and is the largest purpose-built health training institution in Zambia offering various education and training programmes for health professionals.
The LMMU national hub is a 3,000-student capacity campus including a 1,000 capacity National Health Reference Library, and 200 bed National Skills Laboratory Complex. The Chainama College of Health Sciences, Dental Training School, Levy Mwanawasa University Teaching Hospital and Chainama Hills College Hospital have been integrated into the LMMU. The LMMU has 10 provincial training hubs and multiple satellite practicum sites constituting its nationwide network of academic health complexes.The university is situated approximately 10 Kilometers East of Lusaka on the Great East road in Chainama Area.
The mission of LMMU is "To educate and train health professionals using hands-on and competence-based training that is administered through a distributed network of academic health complexes in order to contribute towards Universal Health Coverage in Zambia." The vision of LMMU is to be "A leading centre of health professions' education, training and research in Zambia and beyond"
The LMMU collaborates with HIGH in the project called Blended Learning in Zambia (BLiZ2) project that implement blended learning sustainable and long-term to support the quality and quantity of medical education for healthcare in rural Zambia for medical licentiates at the Levy Mwanawasa Medical UniversityTo this end, the blended learning is implemented as a decentralized distance-learning, in-service medical training component of the MLP program, so that BLiZ2 not only strengthens the MLP program but also fosters the direly needed upscale of MLP students. With continuous, structured and specialized face-to-face trainings, BLiZ2 further strengthens capacities of MLP medical teachers and MLP students. More information about the BLiZ2: www.ukhd.de/bliz