Group leader: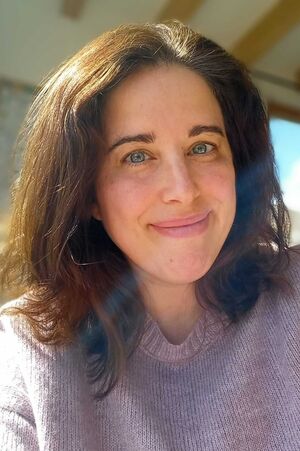 McMahon, Shannon A. (she/her)
Im Neuenheimer Feld 130.3
69120 Heidelberg
mcmahon(at)uni-heidelberg.de
Shannon A. McMahon is a global health scientist trained in qualitative and quantitative research methods. Shannon's team examines the interplay of health interventions and local contexts to learn how people make decisions related to careseeking for their health. The team then draws upon these insights to better design, implement and holistically evaluate health interventions. Methodologically, Shannon places an emphasis on advancing qualitative and design techniques. Her team has developed or advanced techniques including epistemic interviewing, researcher debriefings and document reviews. Shannon also enjoys pulling from approaches that are relatively underused in public health research, but have proven insightful in other fields such as journaling, Kano models, bodystorming and artefact-driven dialogue. Shannon teaches courses on qualitative methods, mixed methods research, public health anthropology, and academic writing. Before embarking on a career in public health, Shannon worked as a journalist in Washington DC, Oregon and California. Along with disseminating information to fellow scientists via academic publications, she also seeks to engage policymakers and to reach lay audiences via information briefs, blogs, newspaper op-eds and media commentaries.
Team members
---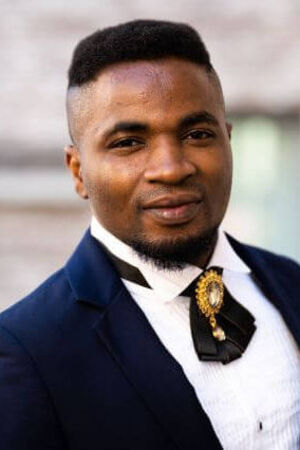 Akinreni, Temidayo (He/Him)
akinrenitemidayo(at)gmail.com
Temidayo is a practitioner in Global Health and Design research. He holds a degree in Public Health from Osun State University, Nigeria and He is currently a Masters Student at the Heidelberg Institute of Global Health, University of Heidelberg (HIGH), Germany. Over the years, he has supported iterative human-centred approach in the development and delivery of quality national projects such as COVID-19 Practice Management System and Smiles for Mothers in Nigeria leveraging mix-method research and technology tools while prioritizing context specific solutions. He has a rich blend of educational background in research and programme intervention, alongside that, He is a certified ATLAS.ti Professional Trainer in qualitative analysis. In 2022, He won the Development-Related Postgraduate Courses (EPOS) Scholarship Award to support his program at HIGH. His research interests include Human-Centred Design, Epidemiology and Adolescent Health.
---
Bärnighausen, Kate
kate.baernighausen(at)uni-heidelberg.de
Kate is a social scientist at Heidelberg Institute for Global Health and the University of the Witwatersrand. She received her BSc. in Geography and Politics from the University of Gloucestershire, her MSc. in Sexually Transmitted Infections and HIV from UCL and her PhD is in Public Health at the University of the Witwatersrand. Kates current projects in Bangladesh, Togo, Eswatini and the Philippines involve using qualitative methods and participatory design principles to co-create tools for multiple health interventions in resource scarce settings. Many of Kates projects now focus on understanding the non-economic loss of communities in areas affected by long term and sudden climatic changes and how this influences their health and mental wellbeing.
---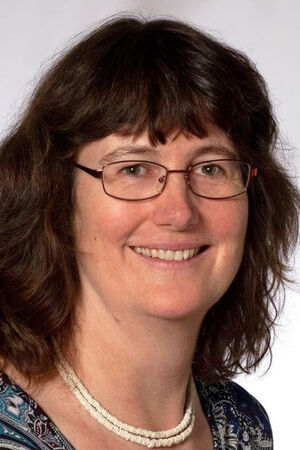 Berner-Rodoreda, Astrid (she/her)
astrid.berner-rodoreda(at)uni-heidelberg.de
Astrid Berner-Rodoreda joined HIGH in 2018. Her academic background is social anthropology (B.A. Hons., QUB; M.A., SOAS/UCL). Her doctoral thesis examined men's experience of HIV prevention and treatment in Eswatini and Malawi with a focus on the intersectionality of masculinities, stigma and the life-course. She has been involved in Global Health research ranging from evidence-based health policies to developing and applying new qualitative methods and design-thinking approaches for tailored interventions, ORCID. Astrid is interested in applied work and implementation research. She also currently teaches an applied anthropology course.
Prior to joining the team at Heidelberg, Astrid worked for over two decades in the NGO-sector– mainly in the field of HIV and gender and M+E, advising NGOs in different parts of the world and advocating for improved access to medicines and diagnostics with governments and the pharmaceutical industry. Between 2007 and 2009 she served on the UNAIDS monitoring and evaluation group.
---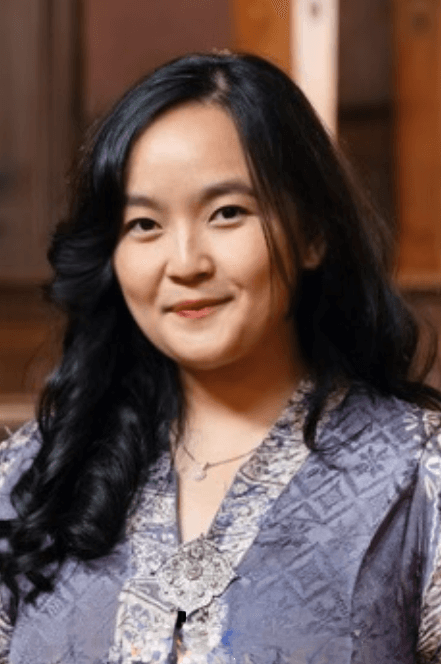 Putri, Agrin (she/her)
agrin.putri(at)uni-heidelberg.de
Agrin Zauyani Putri is a veterinarian from Gadjah Mada University Indonesia and holds an MSc in International Health from Heidelberg University. Her interests are mainly health interventions at the intersection of human and animal health, as well as environmental health. Her master's thesis was focused on the intervention strategies for neglected zoonotic diseases using one health approach in Southeast Asia.
Prior to joining the team as research assistant in 2022, she worked in Harbin, China as quality management team for the development of animal's vaccine for Avian influenza and worked as a veterinarian in Indonesia.
---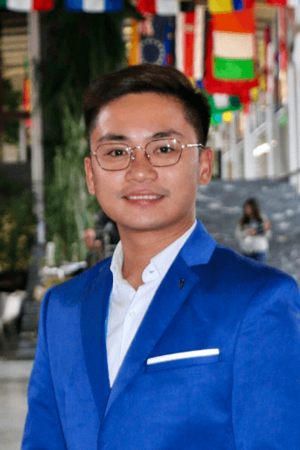 Reñosa, Mark Donald C. (they/them)
drmarkdonaldrn(at)gmail.com
Mark is a nurse by training (has a Masters and PhD in Nursing Science from the Philippines) with over a decade of clinical and public health experience. A holder of an MSc in International Health and a current PhD student at the Heidelberg Institute of Global Health. Concurrently, they act as Supervising Science Research Specialist for the Research Institute for Tropical Medicine, a research arm of the Philippines Department of Health. Their research interests lie at the intersection of health policy and promotion, systems thinking, communication, and knowledge translation with a particular focus on the development of global health interventions using human-centered design andimplementation research for infectious and neglected tropical diseases. Their current dissertation work explores the role that families, communities and frontline healthcare workers can play in shifting and transforming vaccine confidencein the Philippines. Mark is an Emerging Voices for Global Health (2022) Fellow of Health Systems Global.
---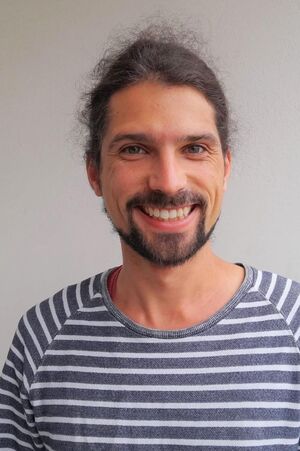 Schäfer, Louis (he/him)
schaef6p(at)students.uni-marburg.de
Louis studies medicine and sociology at the University of Marburg, Germany and is a doctoral student at the Design and Implementation in Global Health research group at HIGH with Shannon McMahon-Roessle, PhD. For his thesis, he focusses on a qualitative doer/non-doer analysis as part of the endline assessment of a maternal health wallet based on mobile money in the Analamanga region, Madagascar (4MOTHERS). His interests include social and economic inequalities, heath literacy, access to health care as well as planetary health.
Louis is involved in several teaching projects on climate change and health. One of these projects, an elective course for medical students at the universities of Giessen and Marburg, won the Hessian university prize for excellence in teaching as a student initiative in 2022. He is a member of the Heidelberg Graduate School of Global Health.
---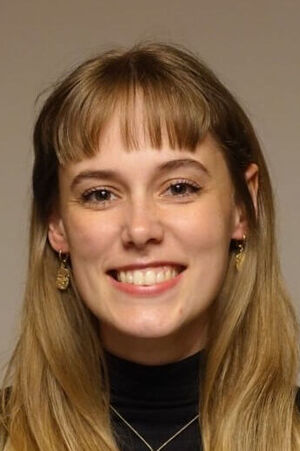 Schwab, Josephine (she/her)
j.schwab(at)stud.uni-heidelberg.de
After beginning her studies with Literature and Linguistics, Josephine started studying medicine in 2017 at the University of Heidelberg. Through a semester abroad at the Université de Paris she discovered her interest in Global Health and chose this area to pursue for her medical career with an emphasis on the individual concept of health and primary prevention. For her dissertation she focuses on the management of cardiovascular diseases and health care financing in Sub-Saharan Africa working on a project that aims to create and assess an integrated mHealth solution to influence hypertension prevention.
---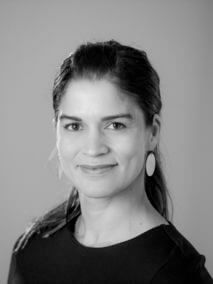 Nayna Schwerdtle, Patricia
patricia.schwerdtle(at)uni-heidelberg.de
Patricia Nayna Schwerdtle is a global public health academic specializing in climate change and health. 'Trish' also has qualifications in health professions education and health promotion. Based at the Heidelberg Institute of Global Health, her Ph.D. focuses on the nexus between climate change, migration, and health in Bangladesh and Burkina Faso. Trish advises Governments, multilateral agencies, and NGOs on climate change and health, climate-resilient and green health systems, and education for sustainable healthcare. With a long clinical background as an Emergency/ICU Registered Nurse, Trish also has experience in humanitarian governance and was previously Vice President of MSF Australia.
---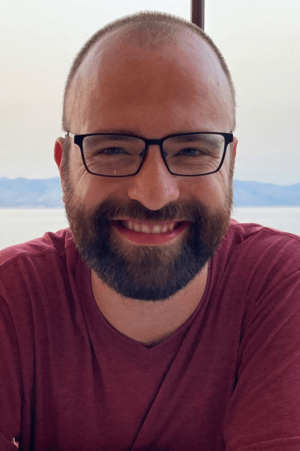 Wachinger, Jonas (he/him)
jonas.wachinger(at)uni-heidelberg.de
Jonas studied psychology and medical anthropology in Ulm, Heidelberg and Singapore before joining the team in 2020 to pursue his PhD in Global Health. In his work, Jonas focuses on qualitative and mixed-methods research for the design and implementation of novel global health interventions. He is particularly interested in interactions between socio-cultural dynamics and the delivery and uptake of purposive interventions, including topics such as intersectional investigations of health decision-making, notions of empowerment through intervention uptake, or the framing of accessible health information in popular media. Jonas' PhD work engages with childhood vaccine hesitancy in the Philippines and how caregivers of children form their personal vaccination narratives over time and bargain with other household members for vaccination uptake.
---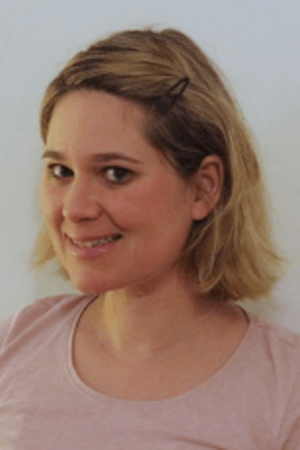 Zangerl, Kathrin (she/her)
kathrin.zangerl(at)uni-heidelberg.de
Kathrin joined the Institute as a research associate in March 2021. Her research focuses on climate change and child health.
Kathrin uses a mixed-methods approach to assess national adaptation plans worldwide on child health and is examining the drivers and barriers of child health integration in climate change related health policies. She is also conducting a prospective paediatric surveillance study in Germany on heat related illnesses to learn more about incidence, clinical presentation and outcome and to hear the voices of affected children related to eco-anxiety and eco-inspiration.
Kathrin has been working clinically as a paediatrician in Germany and Nepal for many years. She obtained a Dr. med. univ. at the Medical University Innsbruck in 2010 and a M.Sc. in International Child Health at UCL Institute of Global Health in 2014. She finished her paediatric specialisation in 2017 and is enrolled in the MEDISS doctoral program since 2022.
Associated team members: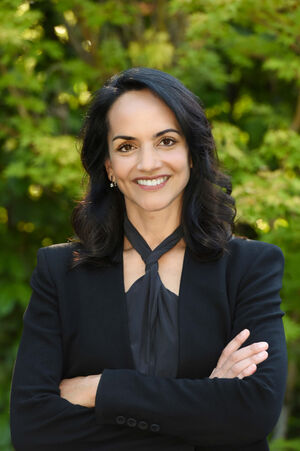 Adam, Maya (she/her)
Dr. Adam is the Director of Health Media Innovation and a Clinical Assistant Professor in the Department of Pediatrics at the Stanford School of Medicine. She also serves as Faculty Lead for the Global Child Health Media Initiative within the Infectious Diseases Division of the Pediatrics Department. Adam creates and evaluates video-based entertainment-education on topics related to maternal child health, nutrition and global health promotion. She has designed and produced online educational content for the Stanford School of Medicine for use in their preclinical programs, continuing medical education programs and global health promotion efforts. She is the creator of eight massive open online courses and her work has received awards from the American Association of Medical Colleges and the Council for the Advancement and Support of Education. Her research focuses on measuring the impact of video-based health entertainment-education on public health engagement, knowledge, and health behaviors.
---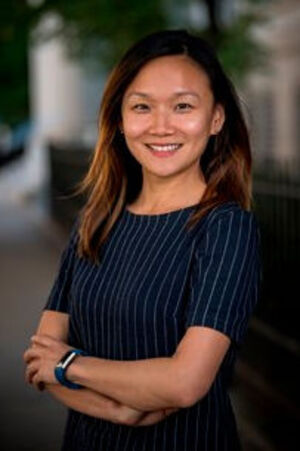 Hoe, Connie (she/her)
connie.hoe(at)uni-heidelberg.de
Dr. Connie Hoe is an Alexander von Humboldt Research Fellow and Research Group Leader at Heidelberg Institute of Global Health, Heidelberg University. She is also an Assistant Professor at Johns Hopkins Bloomberg School of Public Health, International Health Department (currently on leave of absence). Her research focuses on the politics of health policymaking in low-and middle-income countries; specifically, she utilizes social science theories and methods to explore the process and determinants that lead to public health policy adoption, implementation, and compliance. This, for example, includes understanding the role of evidence in decision-making, and the role of interest groups (e.g. corporate actors) as well as other actors in the policymaking process. Connie's work has been funded by the World Health Organization, German Research Foundation, Bloomberg Philanthropies, and US Right to Know. She has also had the opportunity to advise the World Health Organization and the Asian Development Bank as a consultant.
Connie received her PhD in Health Systems from Johns Hopkins Bloomberg School of Public Health, MSW from the University of Pennsylvania, School of Social Policy & Practice, and BA from Johns Hopkins University.
Academic page: https://publichealth.jhu.edu/faculty/3229/connie-h-hoe
---
Collaborators
Dalglish , Sarah (she/her)
sarah.dalglish(at)gmail.com
Sarah Dalglish is a public health researcher and policy expert interested in how power and politics can be harnessed to improve the health and well-being of children and future generations. She holds degrees in International Health, Development Economics, International Relations and French from the Johns Hopkins School of Public Health, the Institut d'ÉtudesPolitiques (Paris) and Tufts University. Sarah currently serves as Executive Director of Children in All Policies 2030, an initiative to implement the recommendations of the WHO-UNICEF-Lancet Commission report. She has appointments at University College London and the Johns Hopkins School of Public Health. She is based in Paris, with research experience across West Africa, and speaks French and Hausa. She has been named a Francophone Woman Leader in Global Health and received the "Excellence in Science" award from the American Association for the Advancement of Science.
---
Nalwadda, Christine K. (She/Her)
Dr. Christine K. Nalwadda is a PhD graduate in Public Health of Karolinska Institutet, Sweden. She holds a Masters of Public Health and Bachelor of Dental Surgery of Makerere University. She is a Senior Lecturer and Chair of the Department of Community Health and Behavioral Sciences, School of Public Health, College of Health Sciences Makerere University. She is involved in research, teaching and supervision of graduate students. Her research areas of interest include Maternal and Newborn Health and Community Health with an orientation to using qualitative research approaches. She has participated in multi-disciplinary research teams in various institutions . She is a team member of the Maternal and Newborn Canter of Excellence and the Social Innovations Hub-Uganda, based at Makerere University. She is a second cohort Fellow of the Africa Oxford Initiative.
---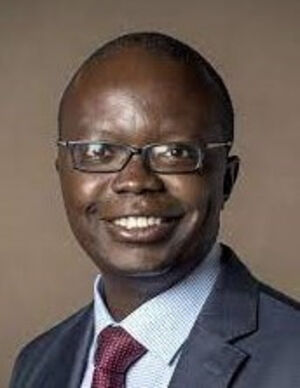 Ngure, Kenneth (He/Him)
Kenneth Ngure MPH, MSc, PhD is an Associate Professor of Global Health and the Dean School of Public Health, Jomo Kenyatta University of Agriculture and Technology, Kenya. He is also an Affiliate Associate Professor at the Department of Global Health, University of Washington. Kenneth's research interests include HIV self-testing and interventions to reduce risk of HIV transmission especially PrEP among adolescent girls and young women. His expertise includes conducting acceptability studies for new products, qualitative methods, implementation science and measuring adherence to biomedical products.
---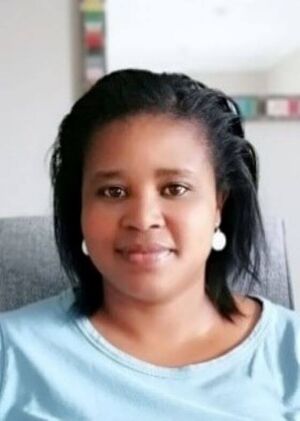 Dr Schmidt, Bey-Marrié
Dr Bey-Marrié Schmidt is a Senior Lecture in the School of Public Health at the University of the Western Cape in South Africa, and affiliated to Cochrane South Africa at the South African Medical Research Council.
Bey is a public health researcher with training in anthropology and epidemiology. Her expertise are in qualitative and quantitative systematic reviews of public health and health system interventions, and knowledge translation methods that can help bridge research evidence into health policy and practice.
---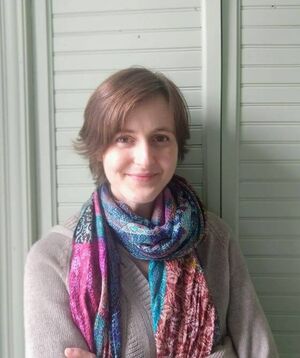 Dr. Scott, Kerry (She/Her)
Kerry Scott (PhD) is a social scientist focused on power, gender, accountability, and community health systems. She is associate faculty in the Health Systems Program at Johns Hopkins Bloomberg School of Public Health and an independent researcher. Dr. Scott is a Commonwealth Scholar and alumni of the Emerging Voices for Global Health. Her research examines community health worker programs, village health committees, health enabling environments, digital health, and methodological innovation to improve survey research. She lives in what is now called Toronto, Canada, in Dish with One Spoon territory.
---
Former team members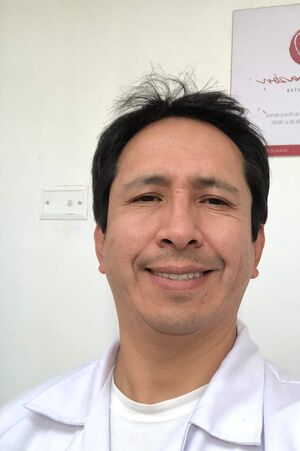 Gamarra, Saulo
Master in Science in International Health at Heidelberg University. Strong leadership skills and management. Health manager skills in NGOs. Strong ability in health consultancy with experience in qualitative methods, with the ability to keep the teams engaged. Dental surgeon experience in the humanitarian field service in low and middle income countries as Team Leader. Capacity building experience in health prevention and promotion. Currently Director at Con Corazon, which is a regionally established sustainable humanitarian NGO based in Switzerland and Peru, offering services in the Peruvian Andes improving fundamental rights, including health and education. https://con-corazon.org/en/
---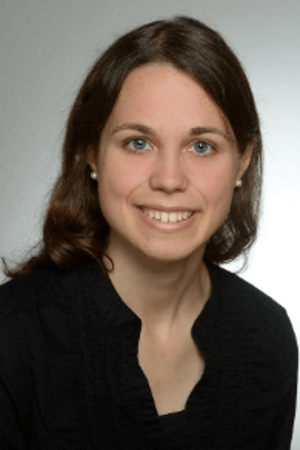 Isler, Jasmin (she/her)
jasmin.isler(at)t-online.de
Jasmin Isler completed her medical studies in 2021. From 2017 until 2020 she has been working with members of the "Design and implementation research in global health" group on a video intervention on maternal nutrition in rural Burkina Faso. Her focus has been to analyse the process of intervention adaptation and the impact of gender. She is interested in women and child health more broadly and currently working as a resident doctor in paediatrics.