To all prospective course participants
Hope you are all well - just a quick update from HIGH:
With the current situation,
- for the academic year 2019/2020, our short courses are starting again, however, the schedule has changed,some courses are online, some had to be postponed, but we are starting again in July 2020
- for the next academic year 2020/2021, we are planning to start as every year, in September 2020
- the short course programme for 2020/2021, is scheduled for the beginning of January 2021
It looks as if the situation is dynamic, when it comes to face-to-face meetings, but also international travel, and for your planning, please stay in touch with us and visit the websites
From Heidelberg, with best wishes
Privatdozent Dr Olaf Horstick, FFPH(UK)

Teaching
Current Events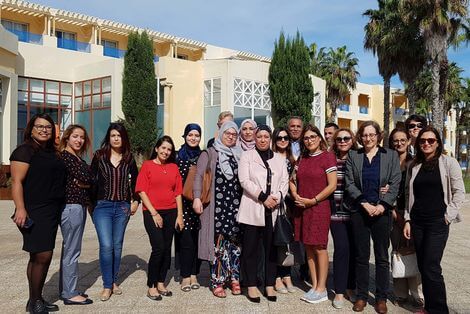 University Cooperation with Tunesia
Tunis-Heidelberg
The Heidelberg Institute of Global Health conducted a training-of-trainers workshop on "Decision making in Public Health" in Tunis between 23-26 October 2019. The joint event aimed at strengthening Public Health capacities in Tunisia brought together 20 medical professionals from the Observatoire National des Maladies Nouvelles et Émergentes (OMNME = National Observatory for New and Emerging Diseases), the Ministry of Health, the University of Tunis and regional health centers.
One year ago, all of us decided to start a journey in which we probably needed to leave our homes, friends, and family. Even if the main goal was to learn in the classes, nothing can be compared to what I have learned from the experiences with all my classmates and teachers. During this year, I learnt from the power of the social fights.