FEAST – Food systems that support transitions to hEalthy And Sustainable dieTs
WP5: Co-developed tech-based solutions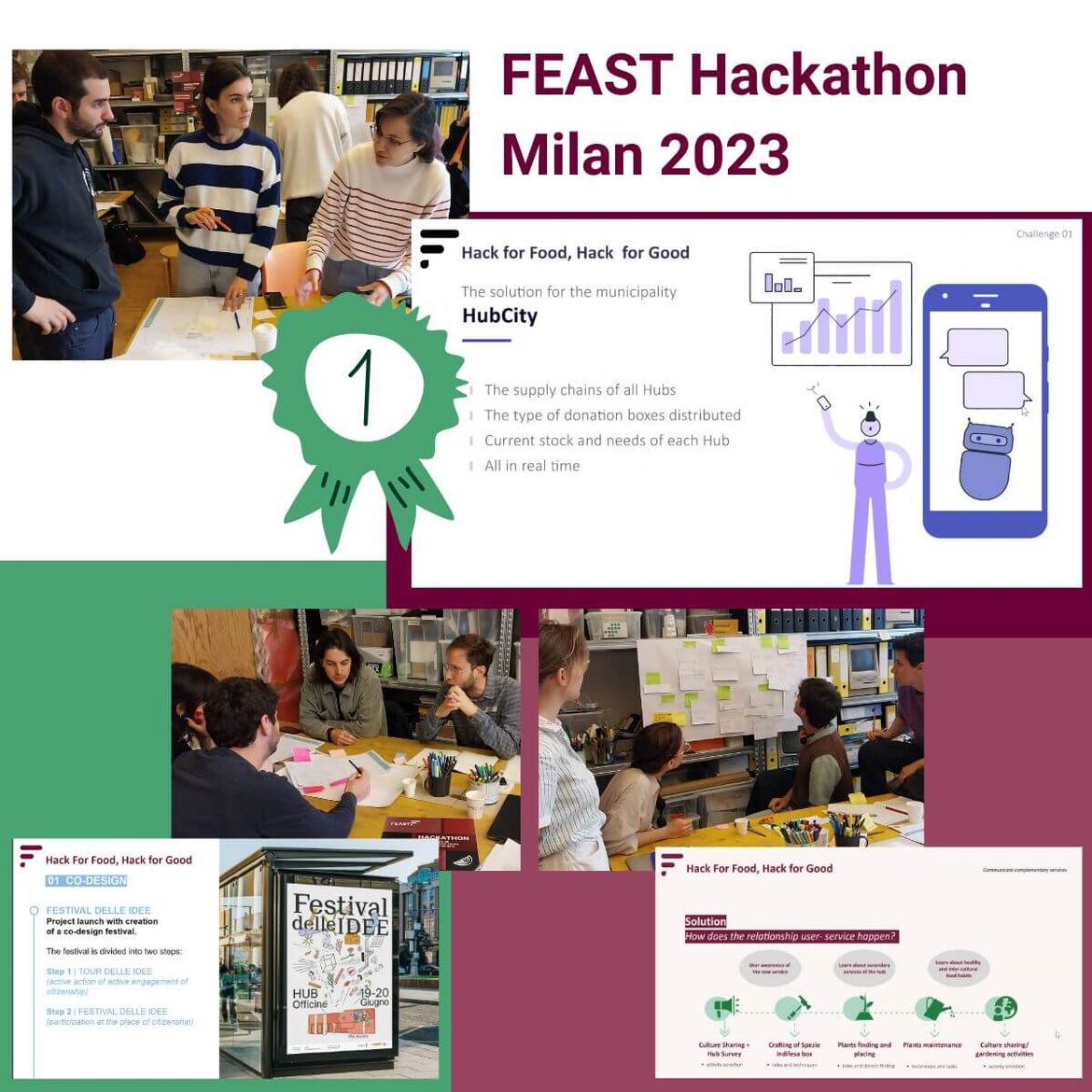 FEAST is a European Union consortium that aims to catalyse transitions to healthier, more sustainable food systems for Europe. At present, Europe's food systems produce major profits for the private sector, but this has come at the expense of the health of both the planet and the population. Food systems are significant contributors to global greenhouse gas emissions, excess land and freshwater use and biodiversity loss. Simultaneously, these food systems produce widespread unhealthy diets, causing high rates of non-communicable disease in Europe. FEAST brings together 36 academic institutions across Europe to catalyse transitions to healthier, more environmentally sustainable food systems for the continent.
In addition to hosting the FEAST project's operations center, the Heidelberg Institute of Global Health leads work package 5 (WP5). In this work package, we aim to design novel technology-based solutions, scale solutions and evaluate the causal impact of existing technologies for promoting the transitions to healthier and more sustainable diets, particularly in vulnerable groups. WP 5 consists of four tasks. In task 5.1, we will support the transition to healthier and more sustainable diets through open innovation by running 'hackathons' – events in which people work together over a short period of time to create or modify a product or service. With our partner OpenDot, we plan hackathons across five cities in Europe – Milan, Italy (held in May 2023); London, UK; Stockholm, Sweden; Kaunas, Lithuania; and Berlin, Germany. The winner of each hackathon will be supported by OpenDot to develop their concept. In task 5.2 we will explore community action platforms and eco food maps with four living labs across Europe – Leuven and Ghent, Belgium; Oxfordshire, UK; and Prilep, Republic of North Macedonia. Living labs are open innovation ecosystems in real-life environments that foster the co-creation and scaling up of innovations. In this task we will also measure the effectiveness of different persuasion strategies to shift consumer choices to healthier and more sustainable food products.
In task 5.3, we will conduct a causal impact evaluation and mixed-method performance evaluation of the myLabel app. The myLabel smartphone app allows consumers to scan the barcode of food products and receive scores for the product's healthfulness, environmental sustainability and ethical impact. We will conduct a randomized control trial to test the effect of this app on consumers' food purchases. In addition, we will explore the mechanisms of the myLabel app with a mixed-methods performance evaluation. Finally, in task 5.4 we will conduct an observational study of myLabel users' label preferences. Evidence from this work will inform the EU Commission on future policy development of food labels, particularly on label use for vulnerable groups.
FEAST is funded through a European Union Horizon grant.
Project Lead
Aditi Bunker
Team Members
Peter Andersen
Till Bärnighausen
Susan T Jackson
Anant Jani
Ana Renker-Darby