Nachlese / Fotos Programm Veranstaltungsort Registrierung Organisation & Partner Unterkunft
Willkommen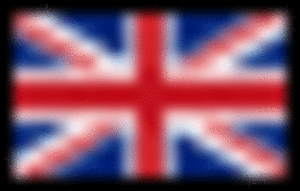 Public Health und Tropenmedizin am Universitätsklinikum Heidelberg feiern im Jahr 2012 ein Jubiläum. Vor 50 Jahren, im Jahr 1962, wurde das Institut für Tropenhygiene und Öffentliches Gesundheitswesen gegründet. Das Institut und seine Mitarbeiter haben in den darauf folgenden Jahren die Forschung und Entwicklung zum Thema Internationale Gesundheit in Deutschland maßgeblich geprägt. Im Zusammenhang mit einer Neustrukturierung des Klinikums gingen aus diesem Institut das Institut für Public Health und die Sektion klinische Tropenmedizin im Department für Infektiologie hervor. Beide Einrichtungen haben heute einen festen Platz in der medizinischen Fakultät.
Darüber hinaus werden wir im Jahre 2012 auch die runden Geburtstage von zwei Persönlichkeiten feiern, die die als Direktoren die Geschicke des Instituts wesentlich geprägt haben und prägen - Professor Hans-Jochen Diesfeld und Professor Rainer Sauerborn.
Vor diesem Hintergrund planen wir in Heidelberg vom 13. bis 15. September 2012 ein Symposium mit dem Rahmenthema "Global Health in the 21st Century - celebrating 50 years of Heidelberg's Contribution".

Der Entwicklung der reinen Tropenhygiene in ein umfassendes Thema, das heute mit "Global Health" umspannt wird, wollen wir mit dem gewählten Rahmenthema Rechnung tragen. Wir laden Sie zu diesem Symposium herzlich ein, und würden uns freuen, Sie im September in Heidelberg begrüßen zu können.
Heiko Becher
(für die Organisatoren)
Programm Veranstaltungsort Registrierung Organisation & Partner Unterkunft