Lauren Maxwell
PhD, MPH
Group Leader (Senior Researcher)
Lauren Maxwell is a Group Leader (Senior Researcher) at the Heidelberg Institute for Global Health. She holds an adjunct Research Assistant Professorship in the Hubert Department of Global Health at the Emory University Rollins School of Public Health. At the WHO Department of Sexual and Reproductive Health and Research, Dr. Maxwell manages the ZIKV IPD Consortium, a global initiative of 48 studies in 28 countries that combines participant-level data across Zika virus (ZIKV)-related cohorts of pregnant women to identify clinically important sources of heterogeneity in the progression and severity of congenital Zika virus syndrome and other ZIKV-related pregnancy outcomes. Dr. Maxwell's research is related to risk communication in the presence of uncertainty, development of best practice for harmonizing and analyzing data collected in the research response to epidemics, and measuring and addressing persistent inequities in maternal and child health in low-and-middle-income countries.
At the Gillings School of Global Public Health, Lauren received a US Department of Education Foreign Language and Area Studies award for advanced Arabic language studies. At McGill University, she received a Harry Frank Guggenheim Foundation dissertation fellowship for her research on violence against women.
Research interests
Research response to epidemics
Sexual and reproductive health
Violence against women and children
Harmonization of participant-level data
Social and infectious disease epidemiology
Risk prediction in the presence of statistical uncertainty
Community engaged qualitative research
Education
Department of Epidemiology, Biostatistics, and Occupational Health, McGill University: PhD, Epidemiology, 2017
Department of Maternal and Child Health, Gillings School of Global Public Health, University of North Carolina, Chapel Hill: MPH, 2010
Certificate in Field Epidemiology, Gillings School of Global Public Health, University of North Carolina, Chapel Hill: MPH, 2010
Select Publications
Devries K, Merrill KG, Knight L, Bott S, Guedes A, Butron-Riveros B, Maxwell, L, et. al. Violence against children in Latin America and the Caribbean: What do available data reveal about prevalence and perpetrators? Rev Panam Salud Publica. 2019; 43:e66. doi.org/10.26633/RPSP.2019.66
Yount KM, Cheong YF, Maxwell L, Heckert J, Martinez EM, Seymour G. Measurement properties of the project-level Women's Empowerment in Agriculture Index. World Development, Volume 124, 2019. https://doi.org/10.1016/j.worlddev.2019.104639.
Wilder-Smith A, Wei Y, Barreto de Araujo TV, VanKerkhove M, Turchi Martelli CM, Turchi Martelli, MD, Teixeira M, Tami A, Souza J, Sousa P, Soriano-Arandes A, Soria-Segarra C, Sanchez-Clemente N, Rosenberger KD, Reveiz L, Prata-Barbosa A, Pomar L, Pelá Rosado LE, Perez F, Passos SD, Nogueira M, Noel TP, Moura da Silva A, Moreira MA, Morales I, Miranda Montoya MC, Miranda-Filho DB, Maxwell L, et.al. (2019) Understanding the relation between Zika virus infection during pregnancy and adverse fetal, infant, and child outcomes: A systematic review and individual participant data meta-analysis of Zika virus-related cohorts of pregnant women and their infants and children (IPD-MA Protocol). BMJ Open, 9, e026092. doi: 10.1136/bmjopen-2018-026092. Corresponding Author.
Maxwell L, Nandi A, Benedetti A, Devries K, Wagman J, García-Moreno C. (2018). The relation between intimate partner violence and interpregnancy intervals: a one- and two-stage meta-analysis of population-representative individual participant time-to-event data from 29 low-and-middle-income countries. BMJ Global Health, 3(1), e000304.
Devries K, Knight L, Petzold M, Merrill K, Maxwell L, Williams A, Cappa C, Chan KL, García-Moreno C, Hollis N, Kress H, Peterman A, Walsh SD, Kishor S, Guedes A, Bott S, Butron B , Watts C, Abrahams N. (2018) Who perpetrates violence against children? A systematic analysis of age-specific and sex-specific data. BMJ Pediatrics, 2(1), e000180.
Maxwell L, Voetagbe G, Paul M, Mark A. (2015). Does the type of abortion provider influence contraceptive uptake after abortion? An analysis of longitudinal data from 64 health facilities in Ghana. BMC Public Health, 15(1), 586.
Maxwell L, Devries K, Zionts D, Alhusen JL, Campbell J. (2015). Estimating the effect of intimate partner violence on women's use of contraception: a systematic review and meta-analysis. PLOS ONE, 10(2), e0118234-e0118234.
Ornelas IJ, Perreira KM, Beeber L, Maxwell L. (2009). Challenges and strategies to maintaining emotional health: Qualitative perspectives of Mexican immigrant mothers. Journal of Family Issues, 30(11): 1556-1575.
Beeber LS, Lewis VS, Cooper C, Maxwell L, Sandelowski M. (2009). Meeting the "now" need: PMH-APRN interpreter teams provide in-home mental health intervention for depressed Latina mothers with limited English proficiency. Journal of the American Psychiatric Nurses Association, 15(4), 249-259.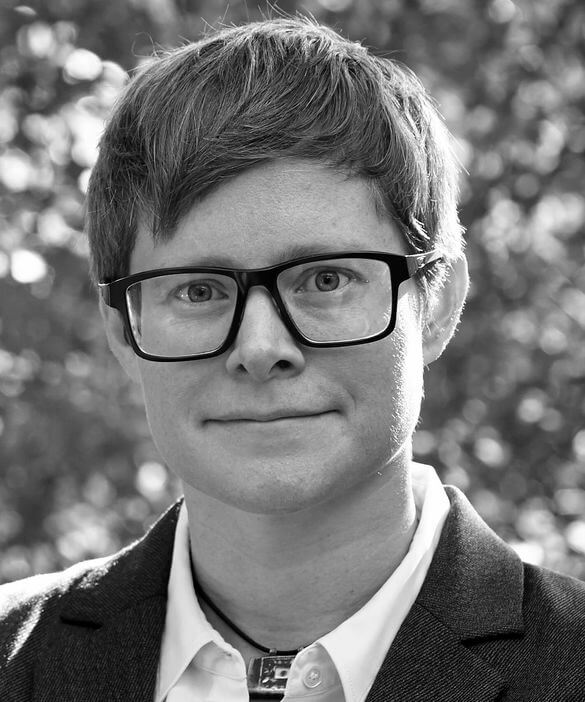 Contact Information
E-Mail: